Natural Connected Supportive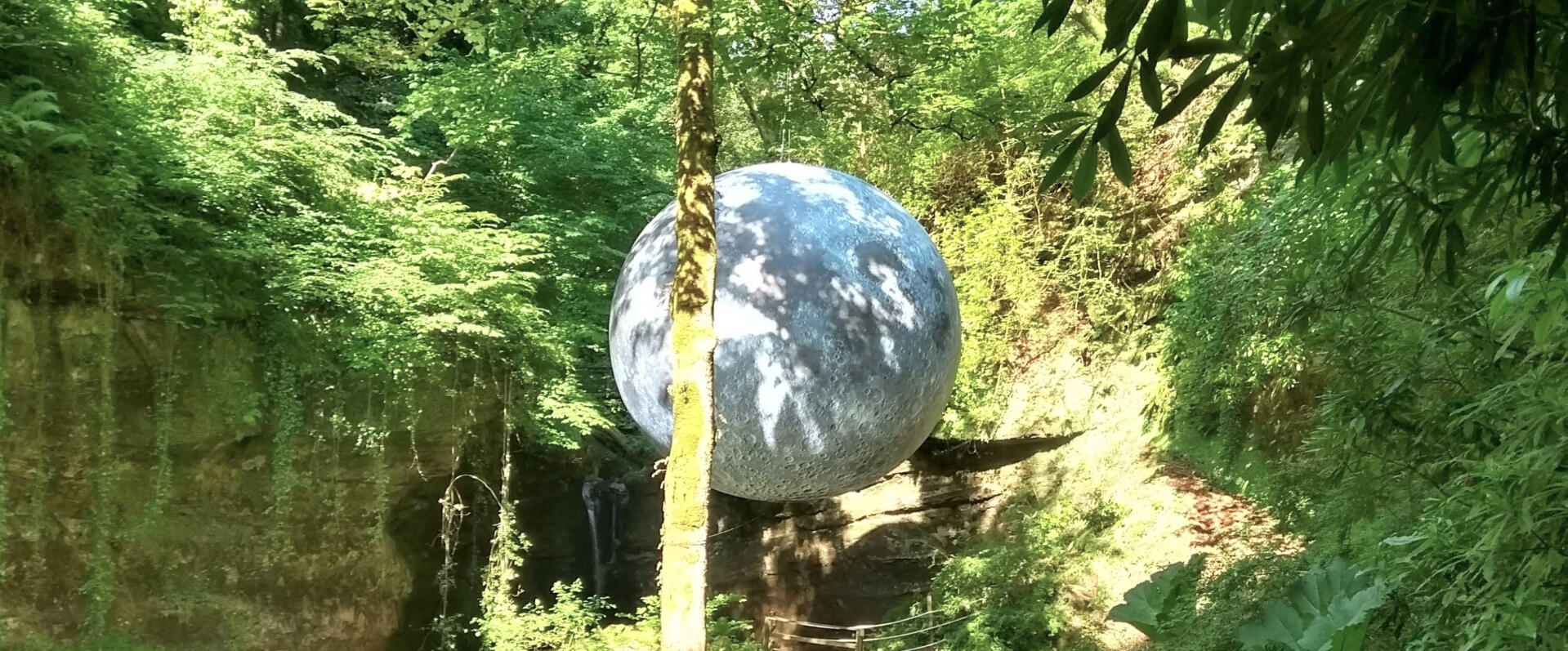 Hi I'm Romaine, welcome to Kuluna Yoga!

I offer yoga classes, workshops and bespoke private sessions in Central Scotland and online.

I have been practicing yoga in many forms on and off since I was about 6 years old, but don't worry it's not as intimidating as it sounds!
I have always been drawn to South Asian culture and the yogic path. I believe it is very important to honor yoga's long standing traditions and ancient roots and will always try to bring this authenticity to our classes. I am also Scottish and feel deeply connected to the Celtic traditions of following the wheel of they year and being in connection with nature. It's fascintating how these two ancient cultures have so much in commmon and there is even evidence to suggest they were once closely linked before time and geography honed them into two distinct cultures and societies with a forgotten mystical connection. In my teaching I hope to bring the wisdoms of these two great cultures into our modern lives and celebrate how natural connection can support us on our yoga journey.
The teachings of Desikachar tell us the practice of yoga is beneficial to all people regardless of age, demographic, gender, ability, flexibility or any of the other things which sometimes get in the way of thinking yoga is for you. If you'd like to do it, yoga is for you.
There is a yoga for every body and everybody deserves yoga. I aim to encourage you sense of sovereignty over your body and your practice and empower you to find your yoga each time we practice together.

With this in mind my mission is to make yoga fun, accessible and meaningful to everyone.

Kuluna Yoga's 3 key values are:
Natural-we work with the natural cycles and abilities of our bodies, lives and the natural world.
Connected- we use yoga to connect with mind, body, spirit, nature and our community.
Supportive- we create a safe environment where we are supported to learn and explore. We are supportive of each other, ourselves and the environment.

Have a browse through the sections to see what I'm offering at the moment and if you have any questions please get in touch through the Contact page or via social media.

Romaine x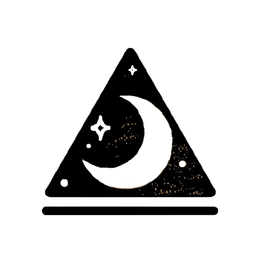 Classes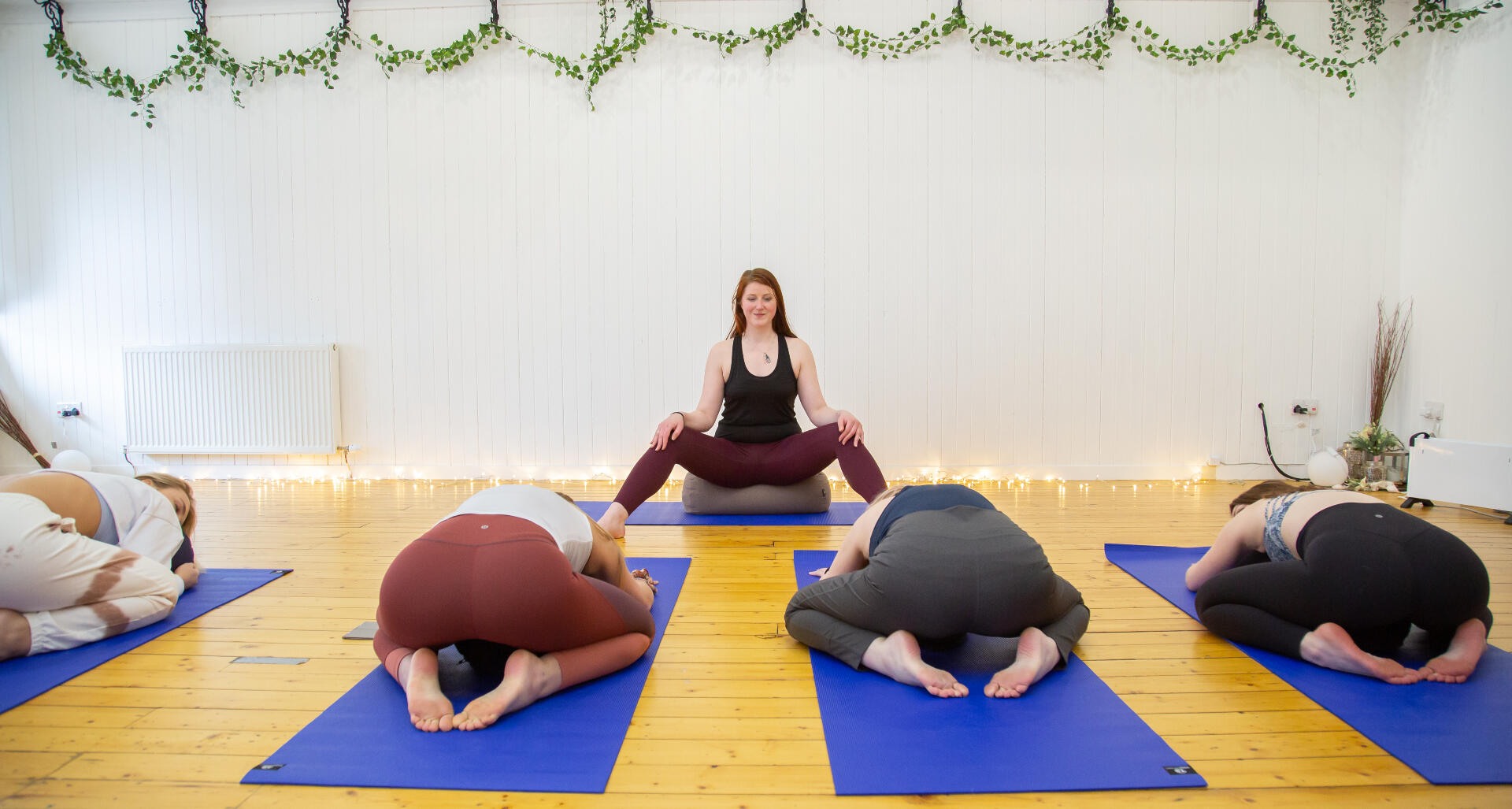 I usually offer in person classes across Central Scotland as well as online classes via zoom, so you can join me from anywhere!

At present I am volunteering in Bolivia, find out more about my journey here

While Im away Classes at Out of the Blue on Tuesdays are being covered by Lorena.
All other classes are currently paused but you can keep up your practice with me here as I upload prerecorded classes from the jungle.
Check out the time table below for regular classes.
Don't see one that suits you? You can also get in touch to organise one-to-one sessions or a private class for a group of people. Check out the Private Yoga page to explore your options.

Class Information
A bit more information about my regularly scheduled classes and how to book in.
Classes are suitable for most levels of experience and physical ability, plenty of options will be given and I encourage you to honor your sovereignty and inner knowledge of what Your Yoga is.
---
Tuesday 6.15-7.15pm - Vinyasa Flow
Out of The Blue Drill Hall - Leith

A dynamic vinyasa flow class, options will be given so yogis at all levels can find some challenge and strength as well as flexibility and relaxation.

These classes fill up fast so booking is essential.
Please book on my online booking system, follow the link here.
---
Tuesday 7.30-8.30pm - Yin Yang Yoga
Out of The Blue Drill Hall - Leith
Starting out with some dynamic (yang) flow to build strength and heat, softening down to longer holds in yin poses to focus on flexibility and relaxation.

These classes fill up fast so booking is essential.
Please book on my online booking system, follow the link here.
---
Some important information for in person classes:
You must book in advancePlease bring your own mat if you can, this keeps all of us much safer from covid transmission (I can provide pre-cleaned mats by prior arrangement)Do NOT come if you have any covid symptoms, have had a positive test, been in contact with anyone with a positive test or have been advised to self isolate by the NHS.Please remember that lateral flow tests are recommended to be taken twice weekly. Taking regular tests is one way we can practice Ahimsa, non harm, and look out for our fellow yogis.Outdoor classes Layers! I recommend bringing plenty of layers, again Scottish weather. You'll want options for during practice and to be able to bundle up for savasana and after practice.In door classes You must follow the social distancing rules for the venue. Wear a mask until you are on your mat. Mats will be spaced according to regulations.
My independently run classes are priced as follows, check out the PeaceFit and Shambhala Yoga sites for their costs:
£10 for drop in/single class pass
£45 for 5 class pass
£90 for 10 class pass
£8 Concession Single class passes (This pass is offered to those on Furlough/parental leave, Full time Students, Please be honest with yourself and only select this option if you qualify.)

Class passes do not need to be used for consecutive classes and are redeemable against both in person and online classes. Five class passes must be used within 3 months of purchase. Ten class Passes must be used within 6 months of purchase.

Late cancelation fees apply. Please check terms on each booking system for full details.

If you are living in financial hardship and would like to attend classes please contact me to discuss options such as energy exchange or Scholarship contributions from my Pay It Forward Fund.
---
Please get in touch through the Contact Us page for other options and payment types.
---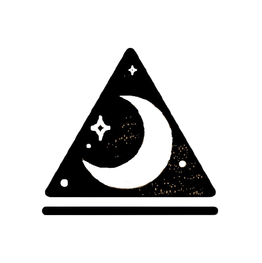 Workshops and Circles

I run workshops and other events (e.g. festival yoga / corporate events) throughout the year. Check below for news on upcoming events.
To keep up to date with future events follow me on social media- links in the Contact section.
For Private Workshops and events check out the Private Yoga Page

Previous workshops/ceremonies include:
Acro Yoga

Inversions

Partner Yoga

Coming Home: Developing Your Personal Practice

Goddess Yoga

Festival Yoga

Full/New Moon Circles

Solstice/Equinox Yoga
Upcoming Workshops
Monthly Online New Moon Circles
I hold monthly (lunar month) new moon circles online, via Zoom.

The New Moon phase is a great time to hit the reset button, set intentions and welcome in new beginnings.
Review from a new moon workshop participant:
"Thank you. You radiated wonderfully last night and created a nourishing safe space. I had THE BEST sleep ever, I don't recognise myself today. Thank you so very very much"
next new moon workshop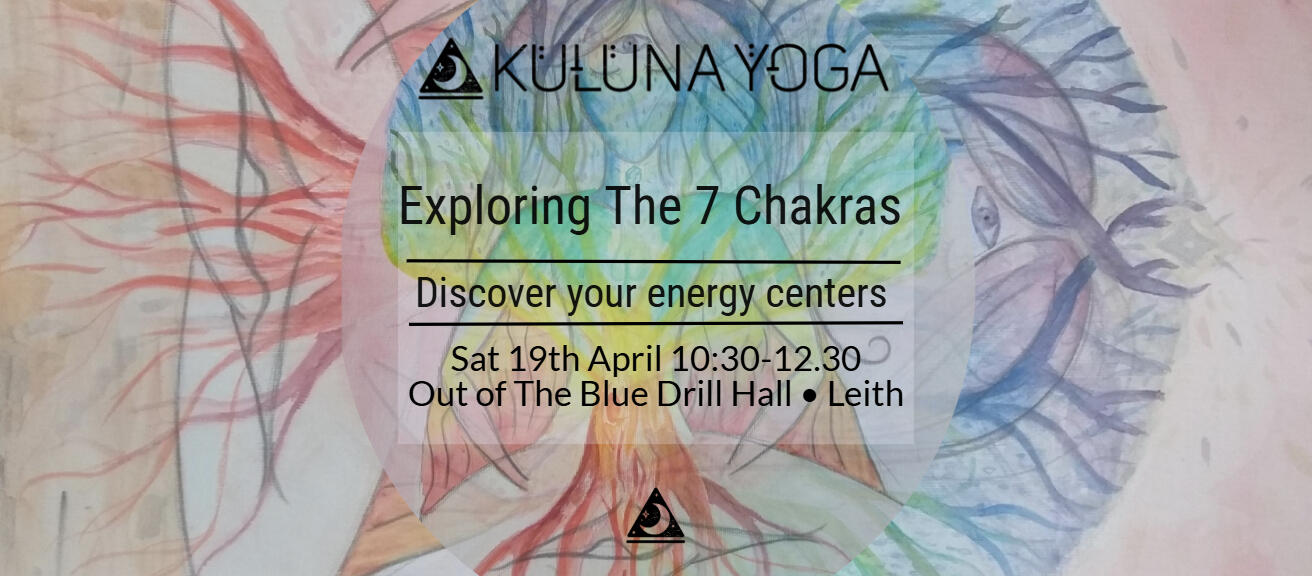 Online Aquarius New Moon Circle- Monday 31st Jan 7.30-9.00pm

Self Love and Commitment

February is the month of love, so it makes sense that this new moon is all about love, right?

Did you know that new moons also ask us to turn the gaze inwards? So we will be focussing heavily on self love.

This lunation is calling for a new start, its offering an opportunity to lift the blockages of the past and go forth with grace and purpose

Aquarius is a pragmatic air sign, so using that innate intellect we will be diving in to discover our personal blocks to self love and how we can combat these and move forward giving ourselves the care and commitment we deserve.

This is a blue new moon as it is the second new moon in january, giving it even more potency! In this Powerful New Moon Circle we will use the wisdom of Aquarius and the introversion of the new moon to take a deep dive into our relationship with the self. I will guide you through exercises to explore and improve on this relationship, together we will share our insights in a supportive share circle, finishing up with a beautiful yoga nidra practice to activate your new found commitment to you.

After this session you'll be floating on cloud nine, with a fresh slate and belief in yourself which will help you to concur your 2022 plans.
This circle is hosted on zoom and is suitable for all physical levels (we do not practice and physical yoga) and you don't need any previous yoga or meditation experience. As long as you can dream it you can do it.

All New Moon Circles are charged on a Pay what you can Basis.
The recommended investment is £15 (please be honest with yourself about how much you are able to pay. This is how I make a living).
Half of the proceeds from these Circles go into the Kuluna Yoga Pay It Forward Fund. This helps those who would otherwise be unable to afford to access my services.

To book follow the link below.
If you would like to donate a different value than the recommended amount select "pay at venue" option on the booking platform. Then use the "donate" button below to select your value.
Please make sure you check the emails associated with the booking account for event details after you book. If you prefer a different email address or are booking for a friend please send me a message to let me know.
---
The Seasonal Series: Quarterly Solstice/Equinox Workshops

Enjoy these workshops as a series, start at any time and follow the wheel of the year with me, as I guide you to connect with the cycle of the seasons, or just join one as a stand alone session if it calls to you.
Seasonal workshops are 2 hours long and designed to specifically connect you to the core energies of the season.
These are great for any one who has a desire to connect with the seasonal wheel of the year.
Each workshop is as distinct from the others as each season is. Although common themes and formats link them.
Each Seasonal Workshop involves physical asana practice tailored to the season, as well as elements of wisdom sharing, meditation and bespoke exercises to cultivate connection with the season.
Review from a participant who is taking the full series so far:
"I am obsessed with Romaine's Equinox and Solstice workshops. It feels good to let go of the last season and move in to the next feeling grounded and with a clear mind. I always feel supported and challenged (in a good way!) and especially love the feeling of community while we're practicing at home. My body remembers how to move again after a class with Romaine - thank you!! x"
next solstice workshop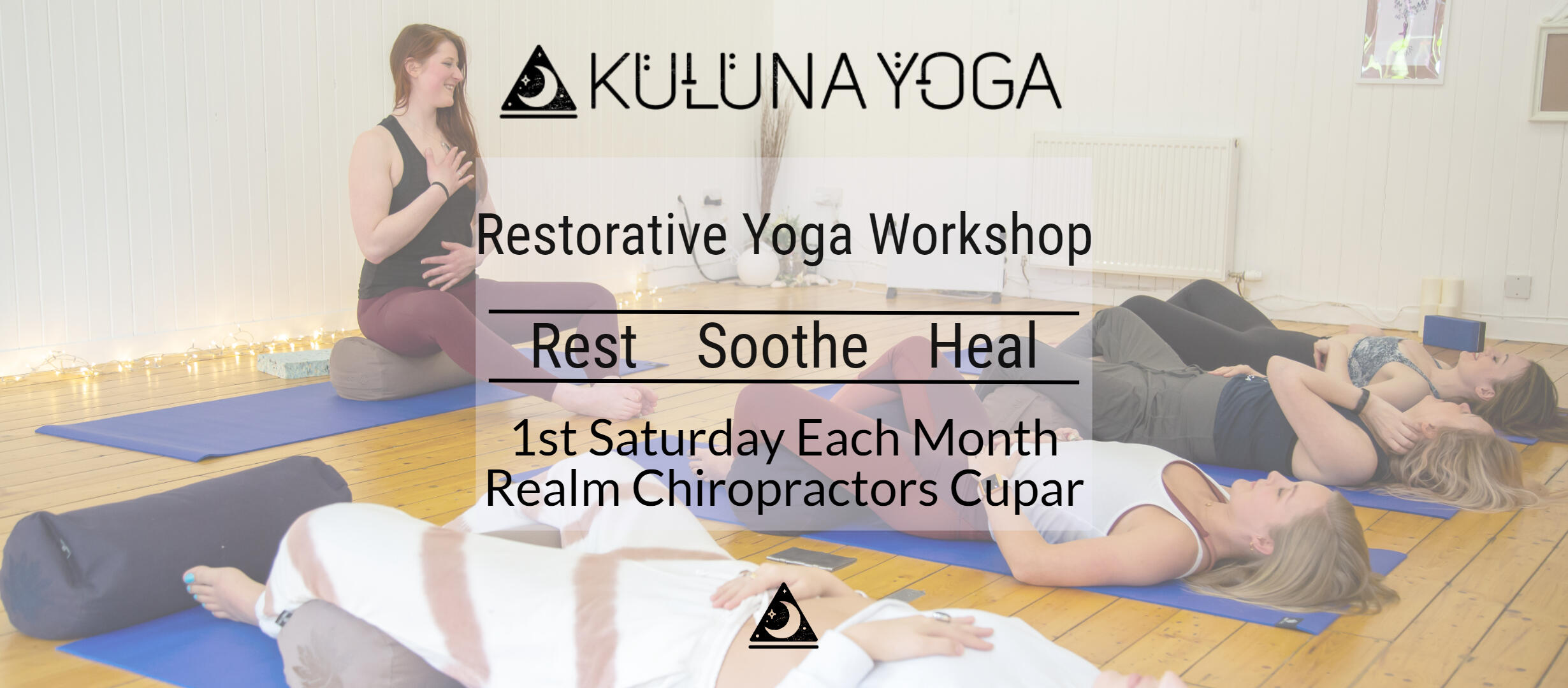 Spring Equinox Workshop Saturday 19th March 10am -12pm
Out of the blue drill hall in Leith

The Spring Equinox is the moment of perfect balance and transition between the passing winter and the incumbent spring. It is the perfect time to reflect on and honour the experiences and knowledge that winter has brought and look forward to and set intentions for spring.

Spring sees life returning to earth, this spark of energy is also ignited in us making it the perfect time to set about manifesting the changes you want to see in your life. By harnessing the change in energies present around us we are able to lead a life more in tune with nature and indeed our inner nature.

Winter gave us pause to slow down and indulge in some introspection. It is the season of the Niyama, Svadhyaya-self study- with the end of the year and the beginning of the new one falling in the midst of winter you probably naturally took a pause for some reflection and setting of intentions. It is also the season of the water element which helps us bring up emotions and let them flow away.

Spring is the season of the air element. She invites us to breathe new life into the wisdom we gained over the winter. It is the season of the Niyamas; Saucha, cleanliness -having shed what doesn't serve us during the winter we are driven to "spring clean" and start fresh ; and Santosha- cheerfulness.

In this workshop we will embrace the essence of both these seasons, to reflect on the wisdom gained over the past winter and honour the yin energies of winter with a calming restorative yoga practice. Building up to Spring energies with a more dynamic yang practice then breathing life into new intentions or perhaps the "new year resolutions" that we didn't quite stick to. It's not our fault by the way- mid winter is a horrible time to do this.
This is the perfect opportunity to re-ignite the sparks of your intentions and pursue your dreams with a little bit more energy and gusto.

This 2 hour workshop is perfect for all levels and will be ideal for anyone who is interested in celebrating the Spring Equinox or just needs a little TLC!

I am so delighted to be offering this workshop in person at Out of The Blue Drill Hall.
This will be the last chance to practice with me in person ahead of my upcoming travels.
Pre booking is required and it is advisable to sign up sooner rather than later.
Investment for this workshop is £25.
You can book on my website or message to discuss other payment options. I have one full price or two half price scholarships available on this workshop for those who are not in the financial position to pay full price. Please get in touch to nominate yourself or a friend.
---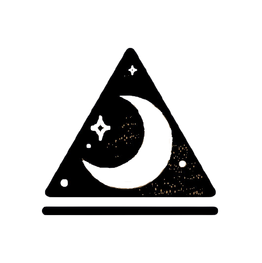 Retreats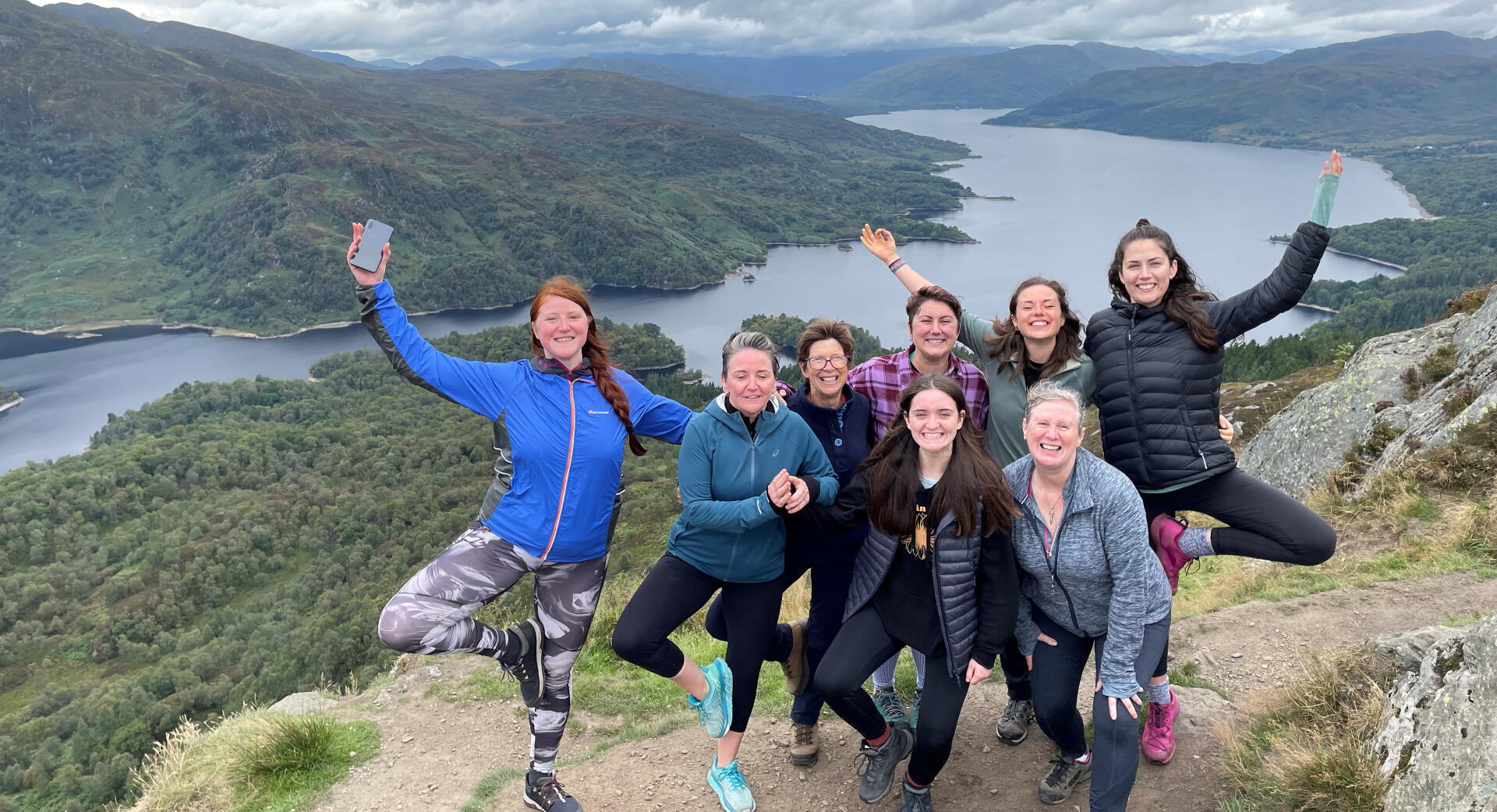 Retreats give us an opportunity to break away from daily life and immerse ourselves in the fullness of our practice.
My retreats will always have a strong theme which will run through all the activities of our time together. Just as our yoga practice is not just asana practice retreats with me will always be well rounded, with plenty of discussion, learning, self reflection and other activities woven in along side our asana practice.

I have a strong connection to nature and the seasons and these feature highly in the themes of my retreats.

Retreats require active participation. I hold retreats for small groups, where we form a supportive community co-creating a nurturing space where we can share our practice with like minded individuals.

Details of planned retreats are listed below.
If you would like to discuss a bespoke retreat for a specific group. purpose or event then I would love to hear from you and discuss how I can create your dream retreat!
Upcoming Retreats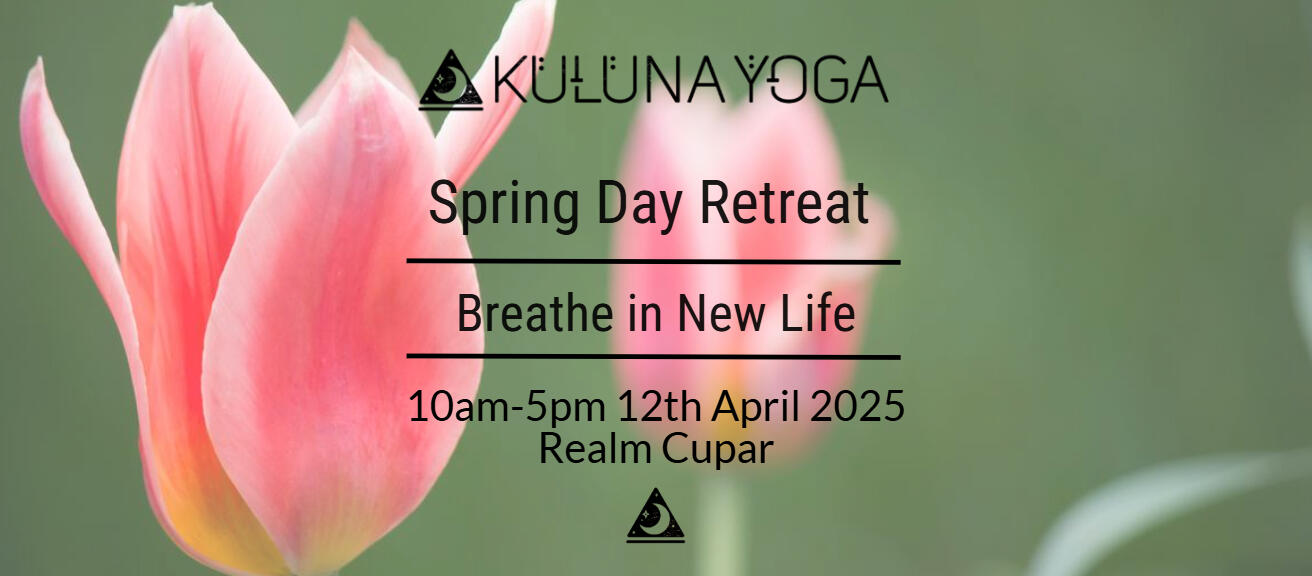 Wild Yoga Retreat: Rewild your sould 22nd-24th July 2022

Following on from the success of last summer's wild Yoga Retreat I'm delighted to be offering another chance to rewild your soul with me this summer.

This retreat provides an opportunity to shed the hustle and bustle of daily life, all the rules and expectations which tame our daily lives.
Come with me into the calm of Scottish wilderness for a weekend.
Let go of technology and the burdens of modern life and embrace a simpler existence for a weekend of yoga, hillwalking and wild swimming, allowing you to reconnect with your natural self.

Dates and Times
The retreat runs from the evening of Friday 22nd of July Arrival before 7pm and ends afternoon of the 24th departures from lunchtime.
Please note it is important you be here for the whole time*

What Would I be signing up for?

A beautiful Wild Weekend of Yoga and nature activities July 22nd-24th
2 nights Camping in the beautiful Trossachs
Shared nourishing meals
Opening and closing circles to bookend our time together
Asana (physical yoga) practices each day
Hiking
Wild swimming
Time for self guided reflection on the themes of the weekend.
I hope this weekend gives you an opportunity to connect deeper with the wild within you and the beautiful landscape of Scotland we are so lucky to live in. Supported by myself and each other in a small, nurturing and supportive group.

What next?
If this sounds good to you. Get in touch now to save your space.
Bookings will be secured with a deposit (more details below)

Payment Options:

The investment for this experience is £200
Booking will be secured with a non refundable deposit of £100.
Balance to be paid by 20/06/22
You can pay in full on my booking site here
Or to pay in instalments let me know you would like to book and I will email you payment details.

As ever if you would struggle with these costs please let me know. With no shame or awkwardness. I have always been passionate that finances should not stand in the way of anyone accessing good quality yoga experience.
For me this isn't limited to occasional "community" or donation based classes but should be an option for everything I offer.
I have some discretionary funds in my Pay It Forward Fund which can be used to offset costs and am willing to discuss payment plans for trusted students.

If you have any questions or suggestions or want to discuss anything mentioned above, please get in touch.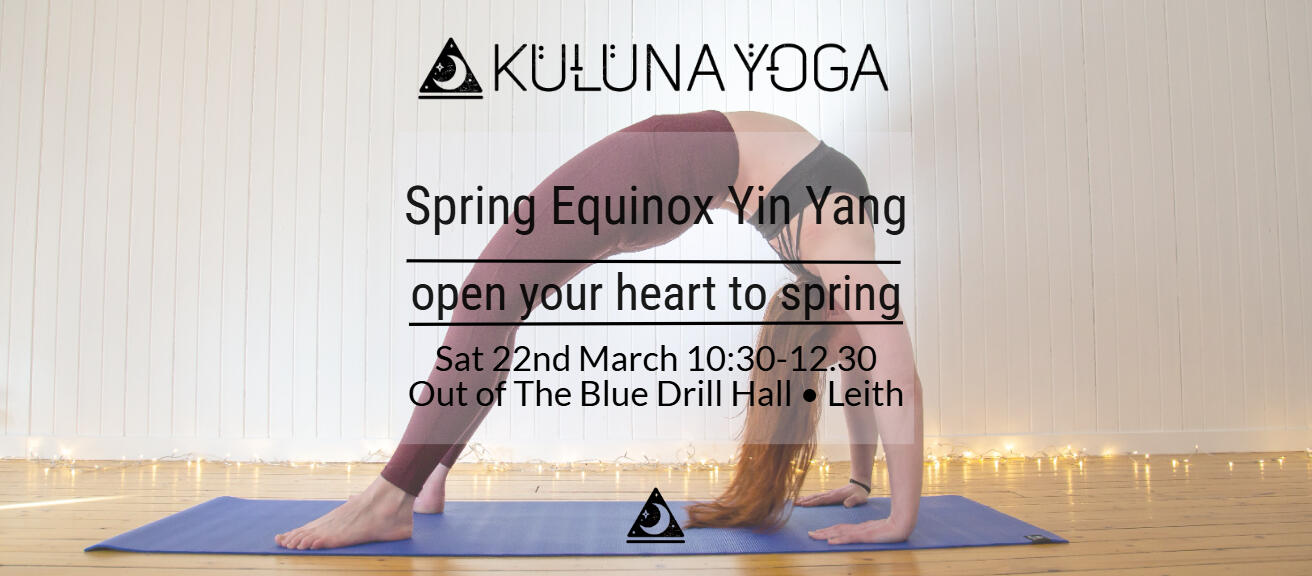 Yogic Path Retreat: Deepen into your practice 30th Sept - 2nd Oct 2022

Over the past few months of teaching I have seen a desire and a need from some of us who wish to really deepen into their practice and walk a little more confidently down the yogic path.

While I aim to ensure that wisdom surrounding philosophy, meditation and the ethics of yoga are woven into our regular classes, honestly it requires dedicated time to delve into these subjects.

I also know that certain aspects of our physical asana practice are yearning for a little more focus. Again, not all asanas can be explored in a typical class setting.

This retreat provides an opportunity for those of us who wish to expand our practice to come together with no distractions and take a deep dive into all aspects of our practice.

When:
The retreat will be a residential weekend retreat starting just after lunchtime on Friday the 30th of September running to the afternoon of Sunday the 2nd of October.
please note it is important that you are here for the whole time

Where:
I will be hosting the retreat in a beautiful old Farmhouse in rural Fife
We will have a cosy calm environment for a mindful weekend connecting with the teachings of yoga.
The property is off the beaten track so we can enjoy the seclusion and beautiful views and quiet walks during your down time.
Accommodation and all meals are included. Rooms will be shared and a full nourishing menu of tasty fayre will be provided.

What:
Exact content will be finalised based on the input of participants.
After booking you will be able to share with me which areas of your practice you most want to delve into. But you can expect:
Asana workshops with a strong and specific focus.
Deep Meditation practices
Philosophy sessions diving into the teachings of yoga
Pranayama practices to support your life.
Time for self reflection and down time to help you absorb what you are taking in.

Why:
This retreat is perfect for established yogis who want a bit more than the usual 60min asana class.
If you ever find yourself wishing you: could spend dedicated time learning certain postures; had a greater grasp on the theoretical side of yoga; or that meditation was more accessible then this could be for you.

Taking time out of our busy lives to learn, honour and celebrate yogic teachings across all 8 limbs will facilitate deep growth helping you to take your practice to the next level.

How Much:
The investment for this retreat is £300 which includes accommodation and all meals from dinner on Friday to lunch on Sunday.

What next:
The investment for this experience is £300
Booking will be secured with a non refundable deposit of £100.
Balance to be paid by 15/09/22
You can pay in full on my booking site here
Or to pay in instalments let me know you would like to book and I will email you payment details.

As ever if you would struggle with these costs please let me know. With no shame or awkwardness. I have always been passionate that finances should not stand in the way of anyone accessing good quality yoga experience.
For me this isn't limited to occasional "community" or donation based classes but should be an option for everything I offer.
I have some discretionary funds in my Pay It Forward Fund which can be used to offset costs and am willing to discuss payment plans for trusted students.

If you have any questions or suggestions or want to discuss anything mentioned above, please get in touch.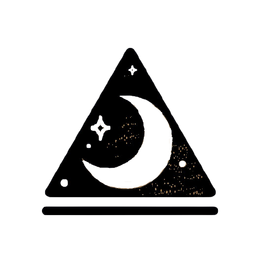 Private Classes & Events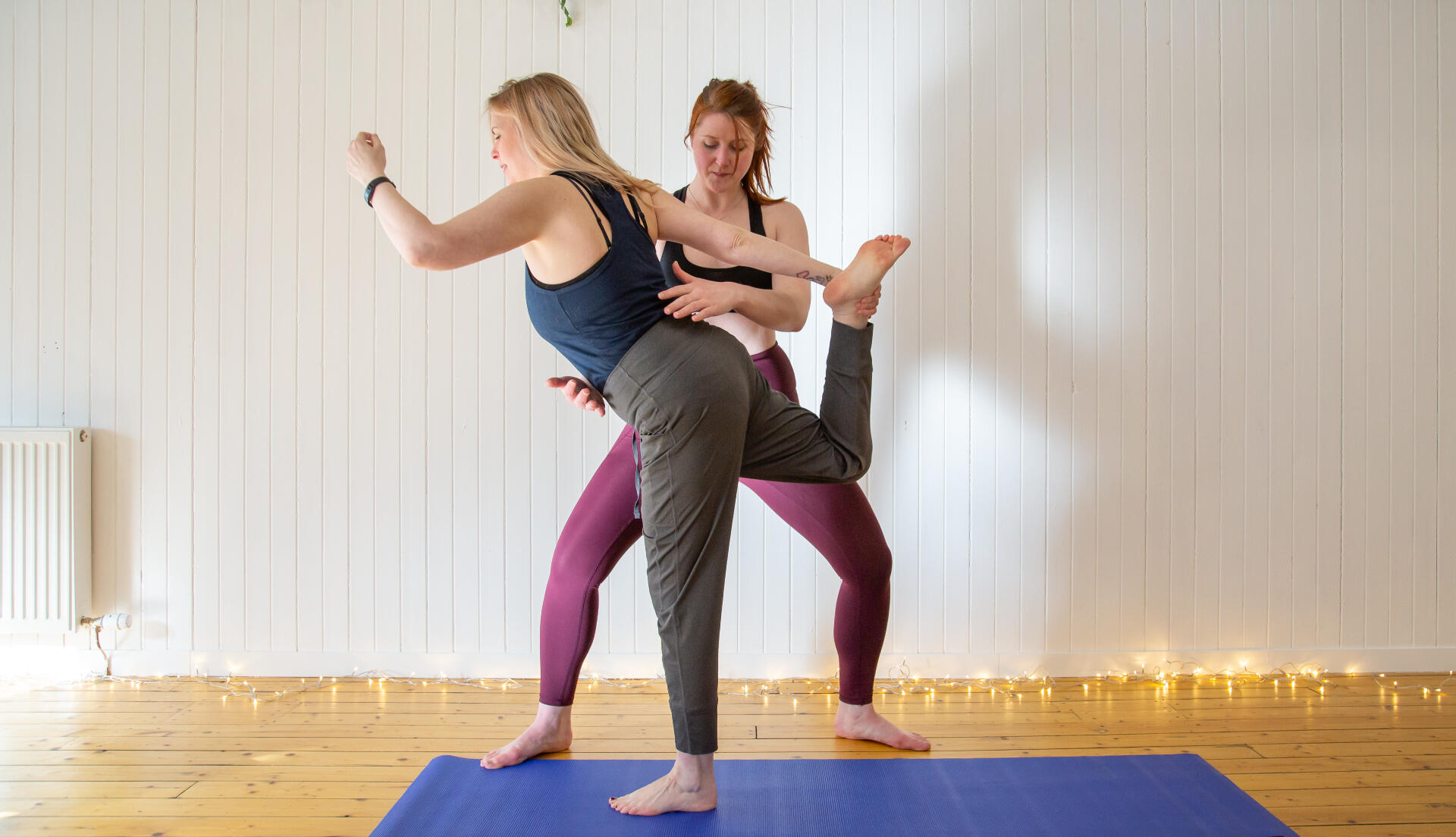 I offer bespoke yoga experiences tailored to suit your needs.
Private yoga can be anything from regular one to ones to one off group bookings.
Groups can be family, friends or even colleagues you can be in person or online, altogether or each logging in remotely.
Classes can be arranged as a one off, a set block or a regular class. below is a list of classes I currently offer, but I'm always happy to discuss your needs and come up with something for you.
Prices start from £35.

Gentle Restore-a mix of gentle flow and restorative posesYin-yoga for fascia and flexibility. Poses are held for a long time with some prop useYin Yang- a mix of slow yin and more dynamic yang styles.Restorative-yoga for complete relaxation. Poses held for a very long time with many props so they do the hard work.Vinyasa-dynamic yoga focusing on moving with breath.Yoga for strength and fitness, slow and strong sessions focused on building strength, flexibility and body awareness to support your fitness journey.Meditation- guided meditation practicesYoga Nidra- also called sleep yoga or conscious dreaming. a very deep meditative practice with stress reliving restorative properties.
Private and One to One Classes
What are private or one to one classes? Well they can be whatever you want them to be, which I know is not very helpful!

Some people chose one to one classes because for whatever reasons public classes are not enjoyable or accessible for them. Some people chose to add one-to-one classes into their practice alongside public classes to enhance their practice.
If you are an established yogi this can give you some time to deepen areas of your practice that you specifically want to focus on.
Or if you are brand new to yoga this can be a time where you are free to ask lots of questions and enjoy a direct feedback loop with your teacher and personal assists.

Workplace Wellness and Sponsorship Classes
Would you like to be able to offer your employees the opportunity for some much needed R and R and do some good in the world too? Then this is perfect for you.
For each Workplace Wellness session you book for your team an outreach session is gifted by you to a group or person who is otherwise unable to access yoga in conjunction with Kuluna Yoga's Pay it Forward Fund. This sponsorship allows people with socio-economic, ability, or other barriers to also benefit from yoga. Groups who can benefit from this include School groups (especially young adults in low income areas), people with disabilities, community yoga classes, yoga outreach in prisons or for young offenders, single parents groups.

I will work with you at the outset create a bespoke plan for the session(s) tailored to your needs. Sessions can range from movement to meditation classes. Fancy Kicking off team meetings with a short mindfulness moment, or offering lunchtime chair yoga which can be practiced as desks, or post work vinyasa?
You can arrange for One offs, blocks or regular sessions.
I also offer workshops to fill a whole afternoon or day as part of team building time.
Sessions can be hosted online for remote workers or in person in your workplace.

I offer team building days where fun and engaging exercises which improve communication, teamwork and interpersonal awareness can be included as part of the service.

When you sign up for Workplace Wellness I will work with you to match your company to a group so you can feel real ownership over the amazing gift you will be giving as a yoga sponsor.
This program is a beautiful way for companies to incorporate staff wellness care with CSR for their wider communities.

Events
Check out the Workshops page for public events you can join.
I'm also always open to creating bespoke workshops and events or getting involved in collaborations. If there is a workshop you'd love to do but can't find anyone offering it or you have an event on the horizon and would like to incorporate yoga, then get in touch to discuss options.

Special Occasions
I believe there is a type of yoga to suit each body, time or purpose. Some of the big events and milestones in our lives are the times when the lessons of yoga can be of greatest service.

Wedding Day Yoga is a beautiful way to start your big day. Taking some time to center your mind and prepare calmly for what can be a really physically and emotionally challenging day.

Party Yoga, whether its a Zen Do for a low key bride; an acro yoga class for fun loving Stags Dos; adventure yoga for Kids Parties; or you have a milestone you wish to consciously acknowledge a bespoke yoga experience can be a perfect way to add a little more magic to your day.

All Private offerings are completely bespoke and tailored to your needs.
Get in touch to discuss your requirements and we can begin to create your perfect yoga experience!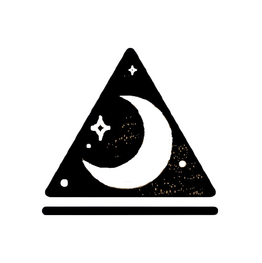 Gift Cards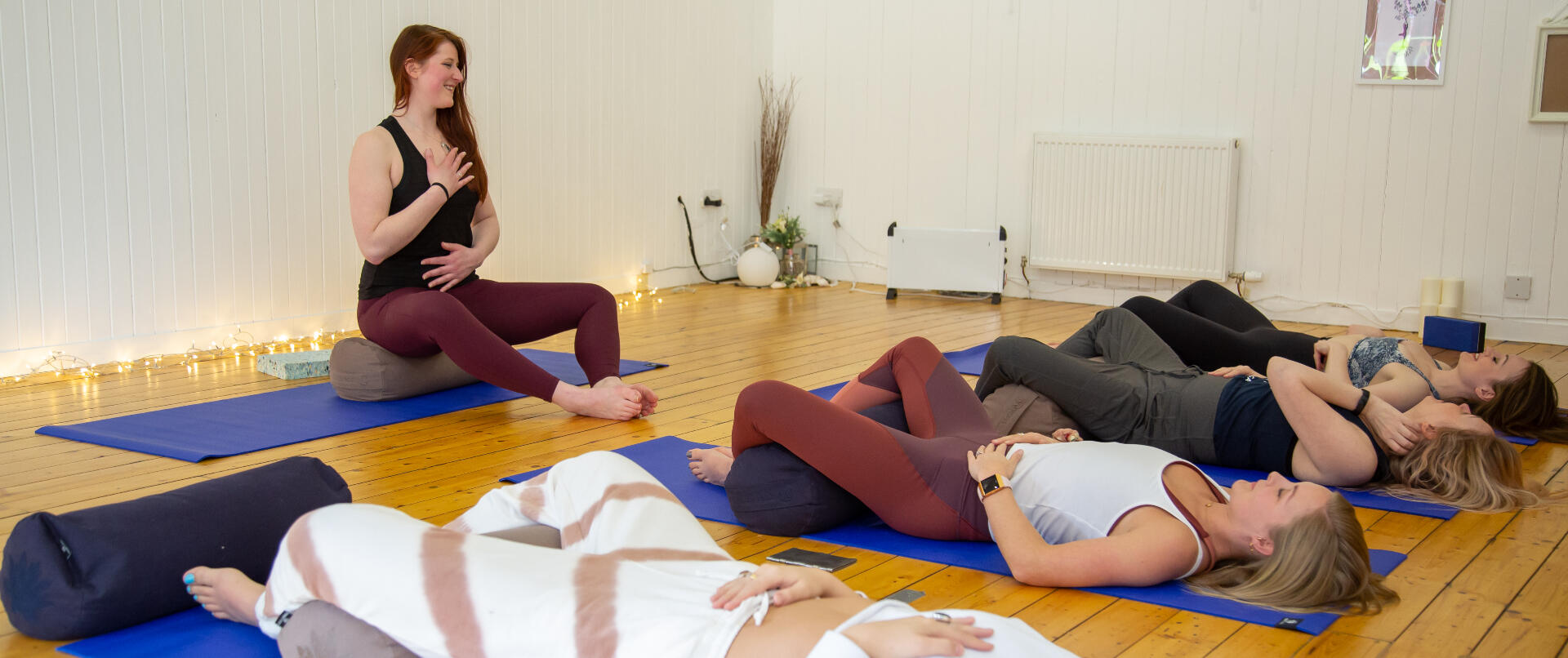 Give the Gift of Yoga

Do you know a yogi who is impossible to buy gifts for?
Prefer to gift experiences than things?
Need to get someone a wee something as a thank you?
Have you considered giving the gift of yoga?
With my gift cards you have the flexibility to gift any of my services, one to one classes, class pass or workshops and more.
Not sure what to get? You can chose and monetary value for the recipient to use as they wish against any of my services even as part or full payment towards retreats!

All gift cards are issued electronically by email to save paper. The Gift Card will be emailed to the address connected with the pay pal account used to purchase. If you would like it sent to another account or would like to pay by a different method please get in touch.
Five Class Pass Gift Card
Single Class Pass Gift Card
Ten Class Pass Gift Card
New Moon Circle Gift Card
Seasonal Workshop Gift Card
Custom Value Gift Card
Click Donate and input the value of gift card you wish to give. Gift card will match the value you input.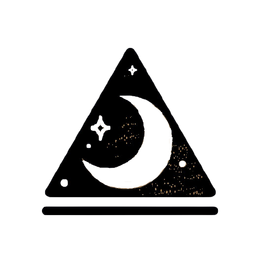 Reviews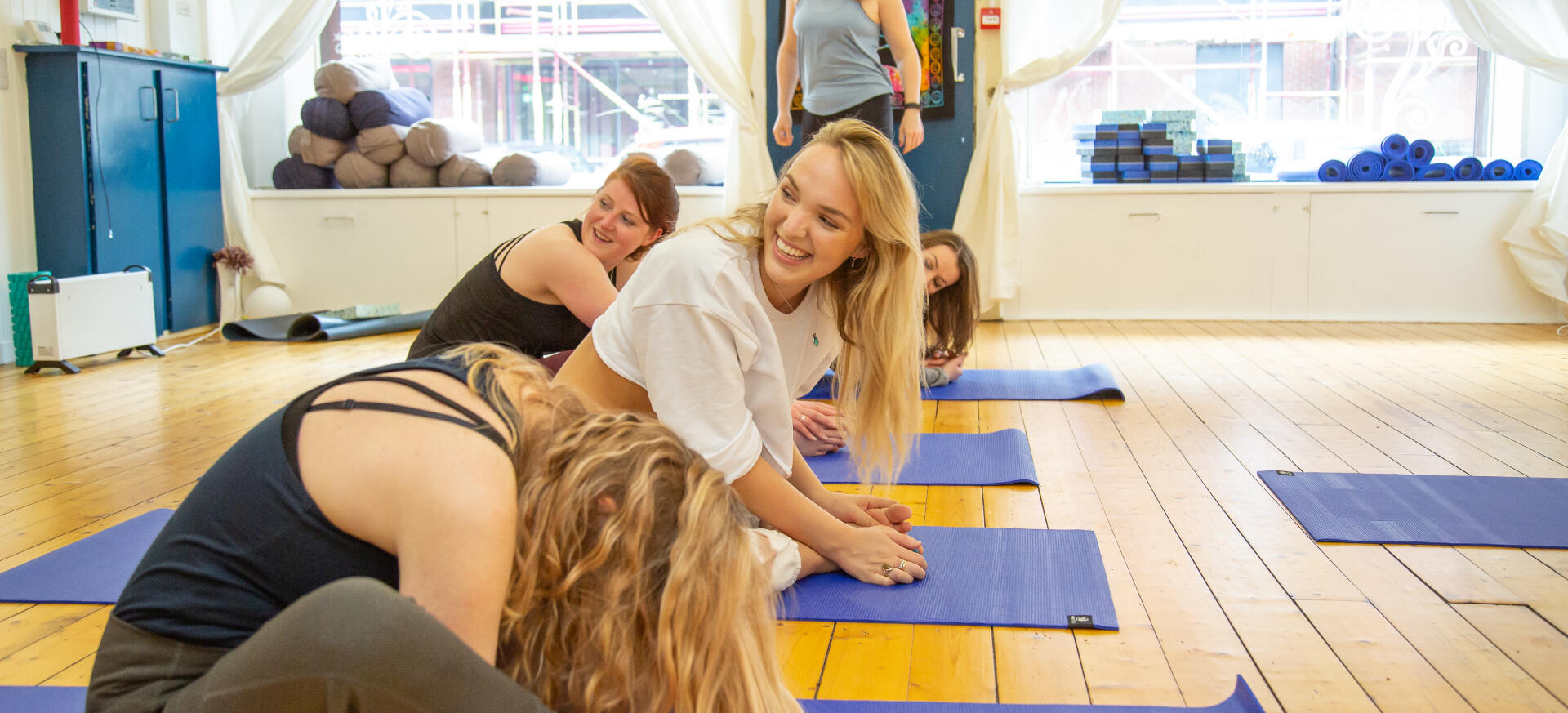 ---
" Thank you so much for today. We all really enjoyed it. I loved getting a stretch through my weary back and shoulders. And I saw how much more Una got out of this week since she was more familiar with the set up. Thank you for taking the time with us. We are going to be practicing all week! "
Rhona- Family Yoga Participant
---
" This week I ventured up on to the local hill Dumyat for an evening Yoga session with my friend the wonderful Romaine. After week of cycling and outdoor adventures the session was just the thing to re-centre, relax and energise all at the same time! I can heartily recommend Kuluna Yoga, thanks Romaine "
Colin
---
" Such a thoughtful, restorative and meditative workshop. It was my first one with Kuluna and I felt so welcomed. I can't wait to join another again soon! "
Emilee - Online Workshop Participant
---
" Romaine is a wonderful teacher. She brings a calm and supportive atmosphere with her voice to online class and gives you the power to make your adjustments and move through poses with control. I miss real classes but this is almost as good as seeing her in person 😍🥰."
Amy
---
"Romaine created a private class for the morning of my wedding day, and other than actually getting married it was the best thing I did that day. Her carefully planned class gave me a gentle start to the day and kept me calm – even the registrar commented on how relaxed I was! It allowed me and my bridesmaids a chance to feel zen before the chaos of getting ready. She guided us through a lovely routine that woke my body up without pushing me too far so I felt at my best on my big day.

I would thoroughly recommend Romaine as a yoga instructor, it is clear she has so much passion and knowledge for yoga and can give adaptions to suit.Her classes are well thought through and have a good pace, and she describes clearly exactly what you should be doing (none of that awkward trying to peek at the instructor while upside down and twisted in a knot!). I felt comfortable discussing my disability with her before class and felt safe that she had considered this in the class and gave me appropriate modifications where necessary, without me feeling unwelcome or a problem. Thank you for a lovely experience!"
Bethany
Leave a Review

Your reviews mean so much to me.
The reviews you leave help other yogis know if I'm the right teacher for them.
I also welcome your personal feedback and requests this helps me tailor our time together and further improve my offerings for you.

I always appreciate your candor and your kind words fill me with warmth.

You can send me a review using the box below. Or on Facebook to recommend me there. Doing this is extra helpful if you are able as recommendations on Facebook help to tell the platform to share my posts and events. It also lets people know the reviews are genuine and I'm not sitting at home making up personas to write my own reviews.
Lock downs may have been lonely but my talking to myself habits haven't quite reached that level yet!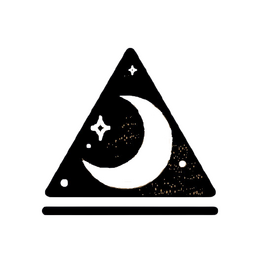 Contact Me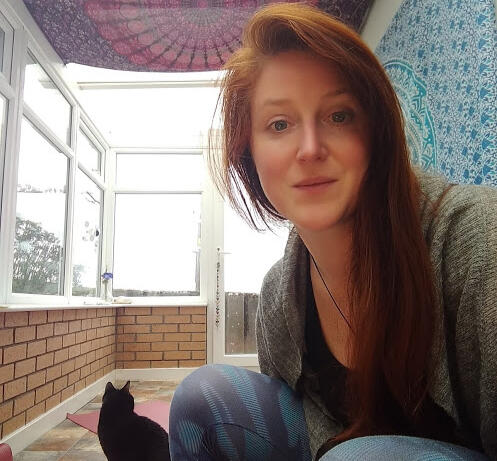 Hi Guys,
It's me Romaine, the face behind the Triangle!
I love to hear from you!
If you have any questions or want to get in touch about bookings, collaborations or bespoke offerings please feel free to use the box below, email or, follow through to the social media links to slide into my DMs.

Questions don't have to be about bookings etc. If you have questions about your practice, on or off the mat, or you just fancy a chat, I'm here for that too!

Follow me on social media to keep up with upcoming events, new classes, my musings on yoga and how we connect with the world and far too many stories where I show you picture of sunsets, take you on walks with me and talk about how much I love the moon.

Pay It Forward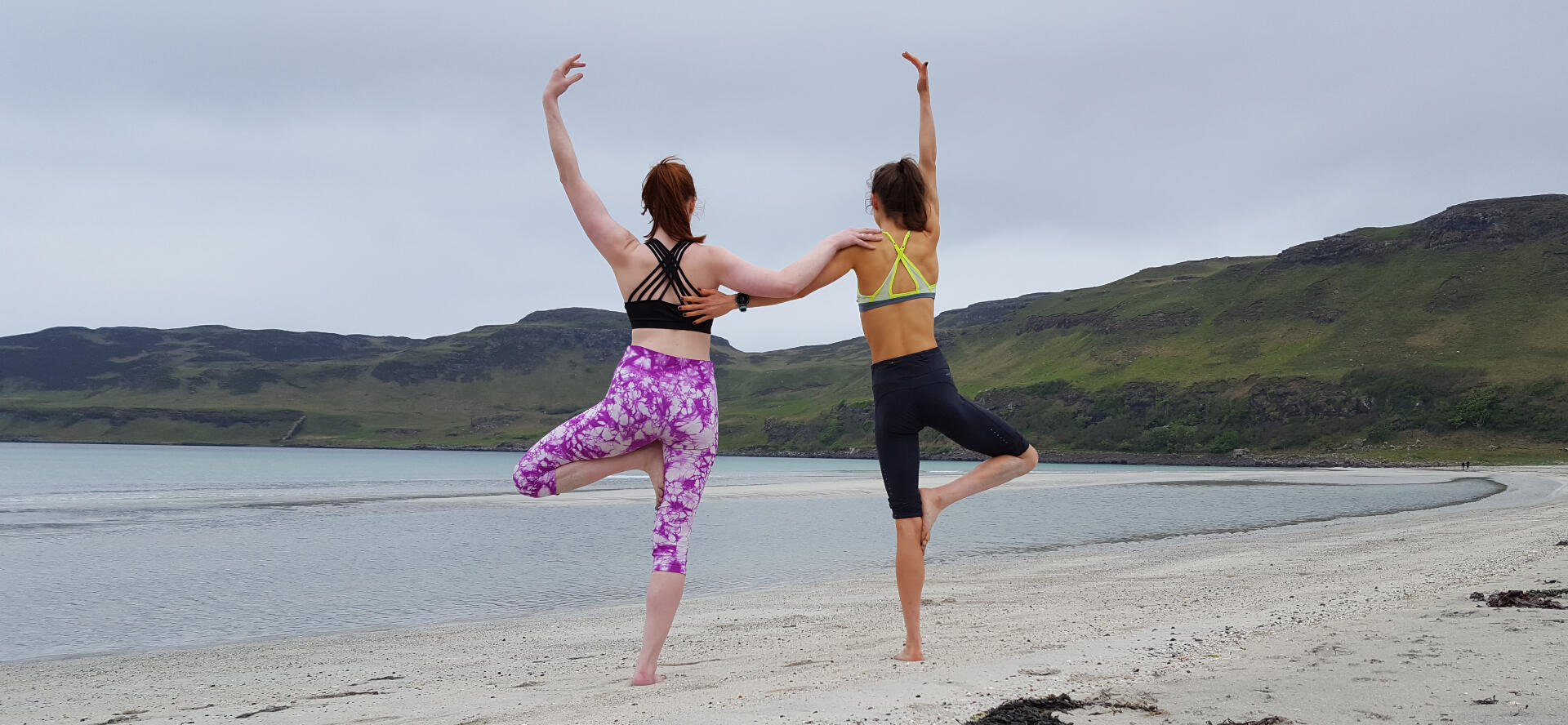 About the Fund
Like many yoga teachers it has never sat right with me that access to good quality yoga classes is blocked for many people due to the high cost of yoga.
While yoga teachers are skilled professionals and largely self employed we deserve to be paid for our work, but this should not be at the expense of less privileged people missing out.
Financial barriers disproportionately hit minority groups: people of colour, people with disabilities, people from low socio economic backgrounds and many more.

Excluding these people is not compatible with the philosophies of yoga or my own morals.
I have created the Kuluna Yoga Pay It Forward Fund to help break down these barriers.
For all of my teaching offerings I offer a certain number of discounted or free scholarship places.

I hope in time to be able to add fully free outreach classes to people who need them through this fund.
The Pay It Forward Fund helps to cover the costs of scholarship places.

How To Pay It Forward
There are several ways to contribute to the Pay It Forward Fund. All new moon workshops are charged on a pay what you can basis. Half the proceeds from each of these workshops goes to the Pay It Forward Fund.

Corporate or other privately organised classes and workshops have the option to sign up for our Wellness and Sponsorship program. For each session you book through this program you donate an equal session to an outreach group. We can work together to choose an outreach group which matches with your values.

You can donate to the Pay it Forward Fund at any time, just hit the Donate button at the bottom of this page. You chose the amount, every little helps. This will always be accounted for and kept aside to pay for scholarship places or outreach classes.

How To Access The Fund
I offer full and partial scholarships for most sessions.
If you would struggle to afford a session you are interested in you can contact me directly with no shame or awkwardness. Your are not asking for a handout, together we are trying to level the playing field. If you know someone who colud benefit from the Pay It Forward Fund you can nominate a friend at any time. We will discuss options such as energy exchanges and how much (if anything) you are able to pay, even if it's only a little this helps and means the fund can help more people.

Over time I hope to offer outreach classes, specifically for disadvantaged communities. If you know of any communities who may benefit from this please send me some information about them in via the comments page or email, [email protected]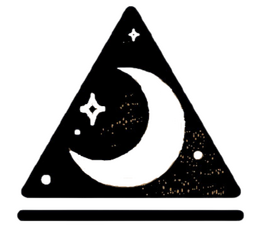 ---

Yoga On Demand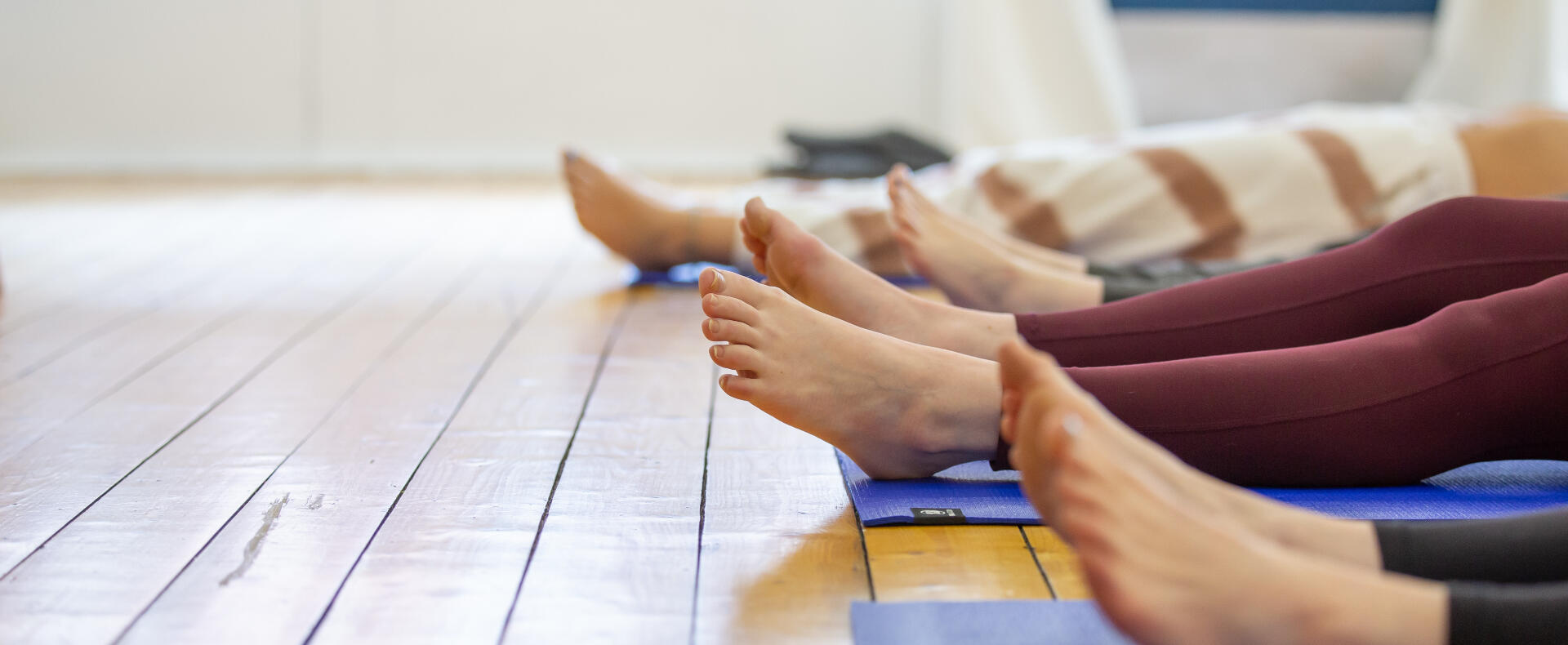 Keep up with me and your practice wherever we are.
I have created this online library so you can take a class with me anytime any where.
Buy class by class or sign up for an unlimited monthly subscription which allows you to take as many classes as you like.

I have begun adding some videos I previously recorded, there's a nice mix of different asana (physical) practices as well as some meditations.

I hope to continue adding to the library while I'm away in Bolivia, so soon you'll be able to join me for a little bit of yoga from the jungle!

Have a browse using the filters below and sign up to get started!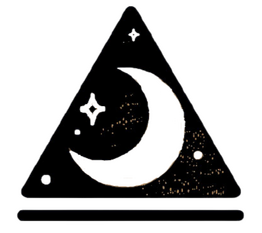 My Jungle Story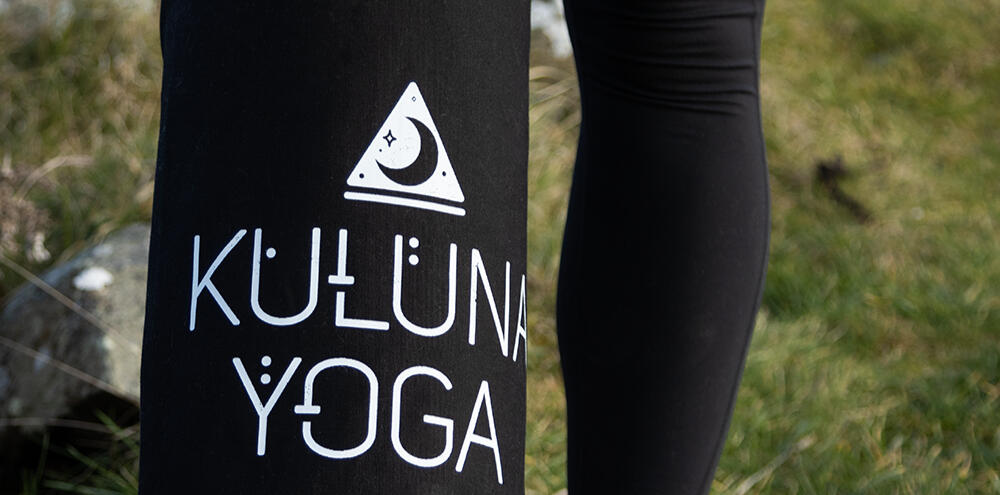 Many of you have been asking what brought on my plans to spend 3 month in the Bolivan Amazon, so here goes.

Once upon a time a young zoology graduate had a deep yearning to travel to far flung places and learn about animals in their natural habitats and aid conservation efforts.

She had always loved big cats and really hoped to work with them one day but knew it could be a challenge to find an opportunity to.
A chance encounter led to her being told stories of a friend of a stranger who had worked with pumas in Bolivia. Naturally young me was besotted with this and set about the detective work of finding out how to make sure someone would tell similar stories about me someday.

Roughly a year later, after much googling, saving, planning and self taught Spanish lessons later. I was face to face with Luna she was purring and pacing and the most beautiful creature I had ever seen, I stand by this.

I wasn't scared of her when she was brought out of her enclosure to lead us on a walk trough the jungle, or even the first time she rugby tackled my leg, or later when she leapt 3meters uphill in one bound to try and play with me!

I learned over time that pumas are very playful animals with great heart and character.

I spent 3 months working with Luna 6 days a week. Each day we would walk in the jungle for hours, she leads and we follow, this gives her a semblance of a territory. We would also play at her runner space or have naps along the trails.
During this time I also had the opportunity to work with two brothers affectionately called Los Pumitas, The Little Pumas (disclaimer they were not little!) Capitan and Flashman.

Capy and Flash were unable to walk freely in the jungle with their volunteers as Flash was still struggling to trust humans due to their early life experiences and they were too attached to be separated. So I would do enrichment with them, sing to them, read them stories and run around the enclosure with them.

Sometimes my time in the Parque sounds and feels like an idyllic dream, naturally there were hardships and challenges to bear.

That said, since I returned to the UK it has been my dream to return to Jacj Cuisi (The Land of Dreams) and work with these beautiful creatures again.

Life has had many ups and downs in the last 9 years. And as I'm sure many of you can relate to, regular jobs just don't allow the flexibility to disappear for a month to the jungle, never mind 3.

I don't feel ashamed to say the last couple of years have hit me harder than most. But one of the amazing things to come out of all this turbulence has been a fast tracking of my journey to become a full time self employed yoga teacher.

In this exact moment as covid lingers on and change is constant I have just enough flexibility to give myself the chance to return to Bolivia and do what I can to help the amazing efforts of Cominidad Inti Warra Yassi, the charity I volunteer for out there.
(You can find out more about them and donate to thier work here )
Naturally my boss (it me!) has been very understanding.

I'm so looking forward to keeping conected with you all while I am away. I cant wait to share yoga and stories from the Jungle when I return.

I know I'm leaving behind such a beautiful community of yogis. Take good care of each other and I can wait to reconnect with you in June.