Natural Connected Supportive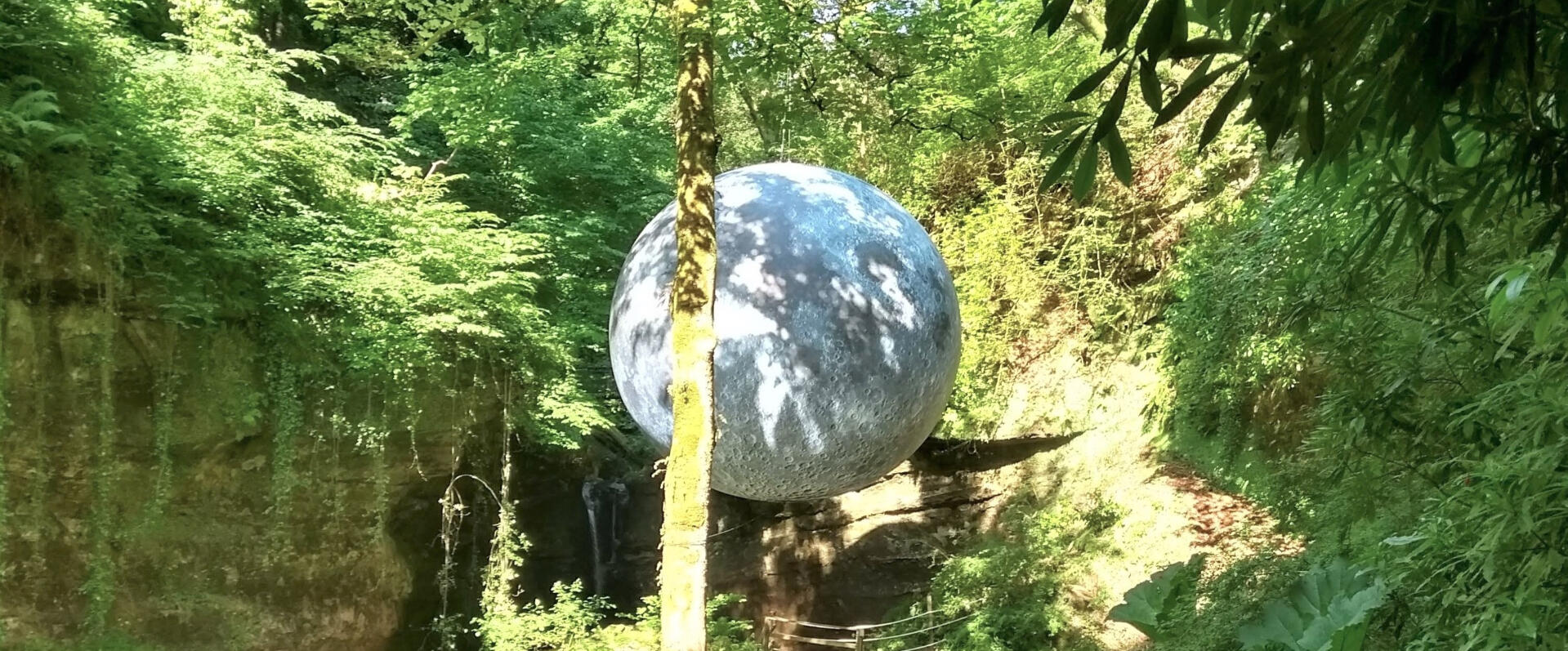 Hi I'm Romaine, welcome to Kuluna Yoga!

I offer yoga classes, workshops and bespoke private sessions in Central Scotland and online.

I have been practicing yoga in many forms on and off since I was about 6 years old, but don't worry it's not as intimidating as it sounds!
I have always been drawn to South Asian culture and the yogic path. I believe it is very important to honor yoga's long standing traditions and ancient roots and will always try to bring this authenticity to our classes. I am also Scottish and feel deeply connected to the Celtic traditions of following the wheel of they year and being in connection with nature. It's fascintating how these two ancient cultures have so much in commmon and there is even evidence to suggest they were once closely linked before time and geography honed them into two distinct cultures and societies with a forgotten mystical connection. In my teaching I hope to bring the wisdoms of these two great cultures into our modern lives and celebrate how natural connection can support us on our yoga journey.
The teachings of Desikachar tell us the practice of yoga is beneficial to all people regardless of age, demographic, gender, ability, flexibility or any of the other things which sometimes get in the way of thinking yoga is for you. If you'd like to do it, yoga is for you.
There is a yoga for every body and everybody deserves yoga. I aim to encourage you sense of sovereignty over your body and your practice and empower you to find your yoga each time we practice together.

With this in mind my mission is to make yoga fun, accessible and meaningful to everyone.

Kuluna Yoga's 3 key values are:
Natural-we work with the natural cycles and abilities of our bodies, lives and the natural world.
Connected- we use yoga to connect with mind, body, spirit, nature and our community.
Supportive- we create a safe environment where we are supported to learn and explore. We are supportive of each other, ourselves and the environment.

Have a browse through the sections to see what I'm offering at the moment and if you have any questions please get in touch through the Contact page or via social media.

Romaine x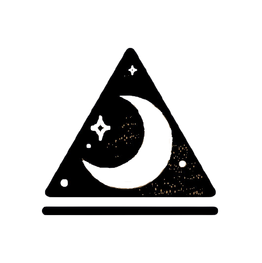 Classes
Regular in person in door classes are back!
I'm slowly building up the in person classes I offer. These will be spread out across central Scotland, see below for more details. And always let me know if you would like to see classes in your local area.

Online zoom classes are going to remain a feature on Thursday nights.

Pop-up park yoga classes will also continue on a semi regular basis throughout summer.

You can also get in touch to organise one-to-one sessions or a private class for a group of people. Check out the Private page to explore your options.
Gentle Restore-a mix of gentle flow and restorative poses

Yin-yoga for fascia and flexibility. Poses are held for a long time with some prop use

Yin Yang- a mix of slow yin and more dynamic yang styles.

Restorative-yoga for complete relaxation. Poses held for a very long time with many props so they do the hard work.

Vinyasa-dynamic yoga focusing on moving with breath.

Meditation- guided meditation practices

Yoga Nidra- also called sleep yoga or conscious dreaming. a very deep meditative practice with stress reliving restorative properties.
Regular weekly Classes
These are recurring classes so you can drop in when you are free or come every week. You can book a drop in just below or use a class pass to these classes at the bottom of the page.
Classes are suitable for most levels of experience and physical ability, plenty of options will be given and I encourage you to honor your sovereignty and inner knowledge of what Your Yoga is.
---
Tuesday 6.15-7.15pm - Vinyasa Flow
Out of The Blue Drill Hall - Leith

A dynamic vinyasa flow class, options will be given so yogis at all levels can find some challenge and strength as well as flexibility and relaxation.

Class sizes are very limited so booking is essential.
These classes fill up fast, so please contact me to ensure your space before you pay below.
---
Tuesday 7.30-8.30 - Yin Yang Yoga
Out of The Blue Drill Hall - Leith
Starting out with some dynamic flow to focus on strength, softening down to longer holds in yin poses to focus on flexibility and relaxation.

Class sizes are very limited so booking is essential.
These classes fill up fast, so please contact me to ensure your space before you pay below.
---
Wednesday 12.15-1pm - Lunch Time Vinyasa
Shambhala Yoga - Stirling

An accessible 45 min vinyasa flow. The perfect pick me up for the middle of the day. And short enough to fit into your lunch break.

Book on Shambhala Yoga's website
---
Wednesday 7.30-8.30pm - Slow Flow
Shambhala Yoga - Stirling

A lovely hour long Slow Flow Class. A relaxing way to wind down down after a long day. The perfect thing to look forward to to get you through hump day and chill out for an easy slide through to the weekend.

Book on the Shambhala Yoga Website
---
Thursdays 7-8pm - Vinyasa
Online - Via Zoom, join from anywhere
The class style is playful vinyasa, suitable for most levels of experience and physical ability, plenty of options will be given and I encourage you to honor your sovereignty and inner knowledge of what Your Yoga is.
---
Thursdays 8.30-9.30pm - Bed Time Yoga
Online Via Zoom, Join from anywhere!
This class was created for parents but tiny humans are not a prerequisite.
This class has a relaxed atmosphere.
You are able to enter the virtual classroom at any time during the class, so no need to worry if bedtime runs on a bit and you are late to start.
Because this class is specifically for you we will be able to discuss what you want to get out of class/what your energy levels are from week to week.
Sharing this space with other parents will create a comfortable and safe environment from parents at all stages of yoga practice and give you an opportunity to take a little time for you to recharge without the hassle of babysitters and late night travel!
If you have recently given birth please get in touch with me beforehand to discuss your options.
---
Saturdays 12.30-1.30 Out door pop-up Yoga
Leith Links - Edinburgh

Semi regular "pop-up" yoga classes for the summer.
Enjoy the freedom of doing yoga outdoors and connecting with nature.
Each class is subject to cancelation and change, due to Scottish weather! Although we hold them almost every Saturday 12.30-13.30.
Keep an eye out on social media for updates on outdoor classes in your area. And remember to let me know if you want me to bring it to a park near you!
---
Some important information for in person classes:
You must book in advance (although you can pay on the day)Please bring your own mat if you can, this keeps all of us much safer from covid transmission (I can provide pre-cleaned mats by prior arrangement)Do NOT come if you have any covid symptoms, have had a positive test, been in contact with anyone with a positive test or have been advised to self isolate by the NHS.Outdoor classes Layers! I recommend bringing plenty of layers, again Scottish weather. You'll want options for during practice and to be able to bundle up for savasana and after practice.In door classes You must follow the social distancing rules for the venue. Wear a mask until you are on your mat. Mats will be spaced according to regulations.
Classes are:
£8 for drop in/single class
£35 for 5 class pass
£70 for 10 class pass
80% of full cost if you are on furlough or maternity leave.
The payment links require you to pay by paypal, however you can get in touch if you would rather pay by Bank transfer or pay in cash on the day for in person classes.
If you are booking a drop in class for a later date than the next scheduled class or you have a class pass please make sure you let me know so I can reserve your space in class. If you prefer to be contacted by a different email address than your Paypal account please let me know. This is how I will contact you with class links, waivers and other important class information.

Class passes do not need to be used for consecutive classes and are redeemable against both in person and online classes. At present I am not putting a time limit on use because life is too unpredictable right now!).

If you are living in financial hardship and would like to attend classes please contact me to discuss options such as energy exchange or Scholarship contributions from my pay it forward fund.
---
5 Class Pass £35
---
Ten Class Pass £70
---
Single Class 80% Furloughed Workers £6.40
Please be honest with yourself and only select this option if you are actually on furlough.
---
Please get in touch through the "Contact Us" page for other options and payment types.
---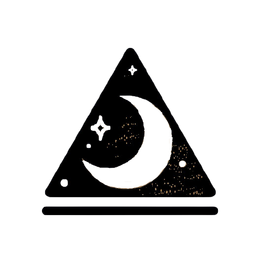 Workshops and Ceremonies
I run workshops and other events (e.g. festival yoga / corporate events) throughout the year. To keep up to date follow me on social media- links in the Contact section.
I am not presently organising any in person workshops due to Covid-19 restrictions. Check below for news on upcoming online workshops. Private Workshops and events can still be arranged for online or outdoors (in line with latest government guidance)

Previous workshops/ceremonies include:
Acro Yoga

Partner Yoga

Coming Home: Developing Your Personal Practice

Harnessing the change of seasons

Goddess Yoga

Festival Yoga

Full/New Moon Ceremonies

Opening Ceremonies

Solstice/Equinox Yoga
Upcoming Workshops
Monthly Online New Moon Workshops
I hold monthly (lunar month) new moon workshops online, via Zoom.

The New Moon phase is a great time to let go of the previous lunar cycle, set intentions and hit the reset button and welcome in new beginnings. I'm excited to share the power of the moon with you in these events.
Each New Moon we will have a slightly different focus depending on what is appropriate for that moment in time in terms of both the wheel of the year, cultural events and the astrological significance of that new moon.

New moon workshops are all an hour and a half and charged on a pay what you can basis. The recommended contribution is £15. Half of the proceeds from all new moon workshops goes into the Kuluna Yoga Pay It Forward Fund. This helps those who would otherwise be unable to afford yoga to access my services.
I ask that you are honest with yourself about what you can afford. I'm passionate about making yoga financially accessible. I don't want to price anyone out of yoga. However, this is my full time job and how I make a living and pay my bills. You are benefitting from my time, skills and knowledge while I hold this space for you. And this has value.
Review from a new moon workshop participant:
"Thank you. You radiated wonderfully last night and created a nourishing safe space. I had THE BEST sleep ever, I don't recognise myself today. Thank you so very very much"
next new moon workshop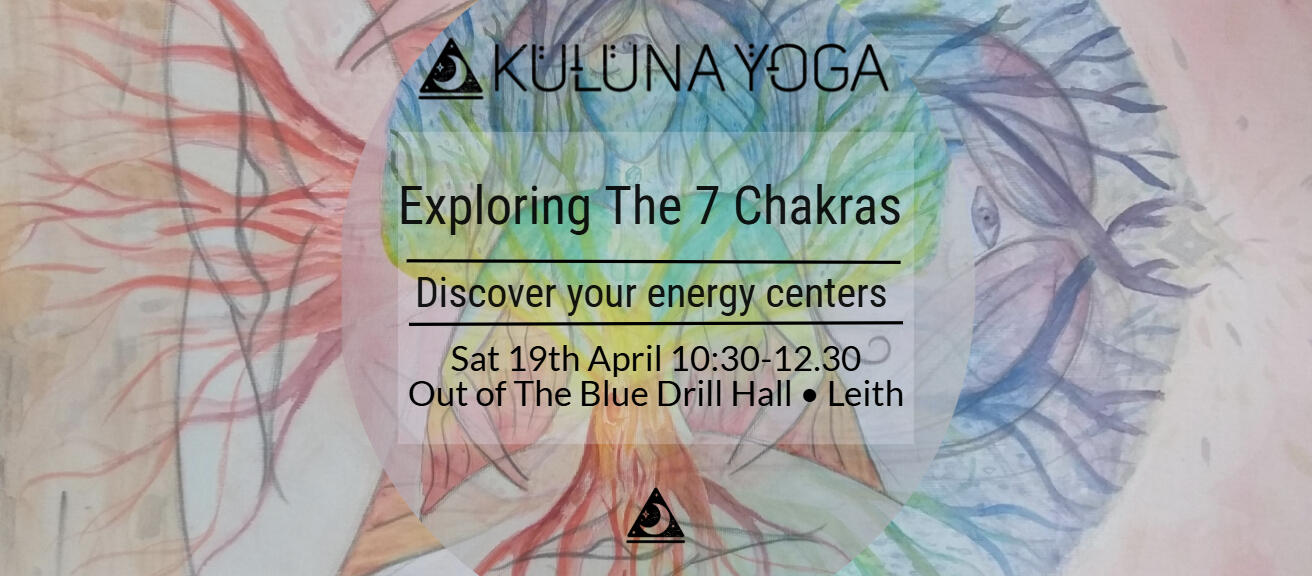 Online Libra New Moon Circle- Fri 8th October 7.30-9pm

This circle is for you if you are ready to start new relationships or partnerships of any kind. Or you know you need to introduce a little more equity into your existing relationships. Maybe you have been giving too much and receiving too little over the busy summer months?

Libra is the sign of relationships, not just romantic relationships although Libra can be a powerful force here!

A new moon in Libra is a chance to bring new beginnings to our relationships and connections. Be this an opportunity to start new romantic or business relationships or a new cycle in our existing relationships with family and friends.
Libra is also a bringer or balance, harmony and equilibrium heralding a period where any new relationships or collaborations will be healthy and well-balanced.

Any new moon is a time to take stock and set intentions for moving forward. This lunation invites us to examine the give and take in our important relationships and address any imbalances here.

As a cardinal sign this new moon sets the tone for our autumn season.

During our hour and a half online circle you will be guided through exercise to help you explore the energies of this lunar moment, spend time in the loving support of one another in our circle, finishing up with a beautiful Yoga Nidra, giving your body and mind a chance to rest and to embed these new beginnings.

After this session you'll be floating on cloud nine, feeling a renewed sense of balance and harmony to set you up for the next lunar cycle.

This workshop is hosted on zoom and is suitable for all physical levels and you don't need any previous yoga or meditation experience. As long as you can dream it you can do it.

All New Moon Circles are charged on a Pay what you can Basis.
The recommended investment is £15 (please be honest with yourself about how much you are able to pay. This is how I make a living).
Half of the proceeds from these Circles go into the Kuluna Yoga Pay It Forward Fund. This helps those who would otherwise be unable to afford to access my services.

You can book here via paypal or send me a message if you would like to use an alternate payment method or have a question.
To book use the "Buy Now" button to pay the recommended price or "Donate" for a different value.
Please make sure you check the emails sent to your paypal registered account for event details after you book. If you prefer a different email address or are booking for a friend please send me a message to let me know.
---
Quarterly Solstice/Equinox Workshops

These workshops can be taken as part of a series, or alone as a stand alone session.
Each workshop is 2 hours long and designed to specifically connect you to the core energies of the season.
These are great for any one who already or is interested in connecting closely with the seasonal wheel of the year.
Each workshop is as distinct from the others as each season is. Although common themes and formats link them.
For each workshop you will be sent a home studio toolkit with tools we will use during the workshop. Each workshop involves physical asana practice appropriate for the season, as well as elements of wisdom sharing, meditation and bespoke workshop activities.
Review from a participant who is taking the full series so far:
"I am obsessed with Romaine's Equinox and Solstice workshops. It feels good to let go of the last season and move in to the next feeling grounded and with a clear mind. I always feel supported and challenged (in a good way!) and especially love the feeling of community while we're practicing at home. My body remembers how to move again after a class with Romaine - thank you!! x"
next solstice workshop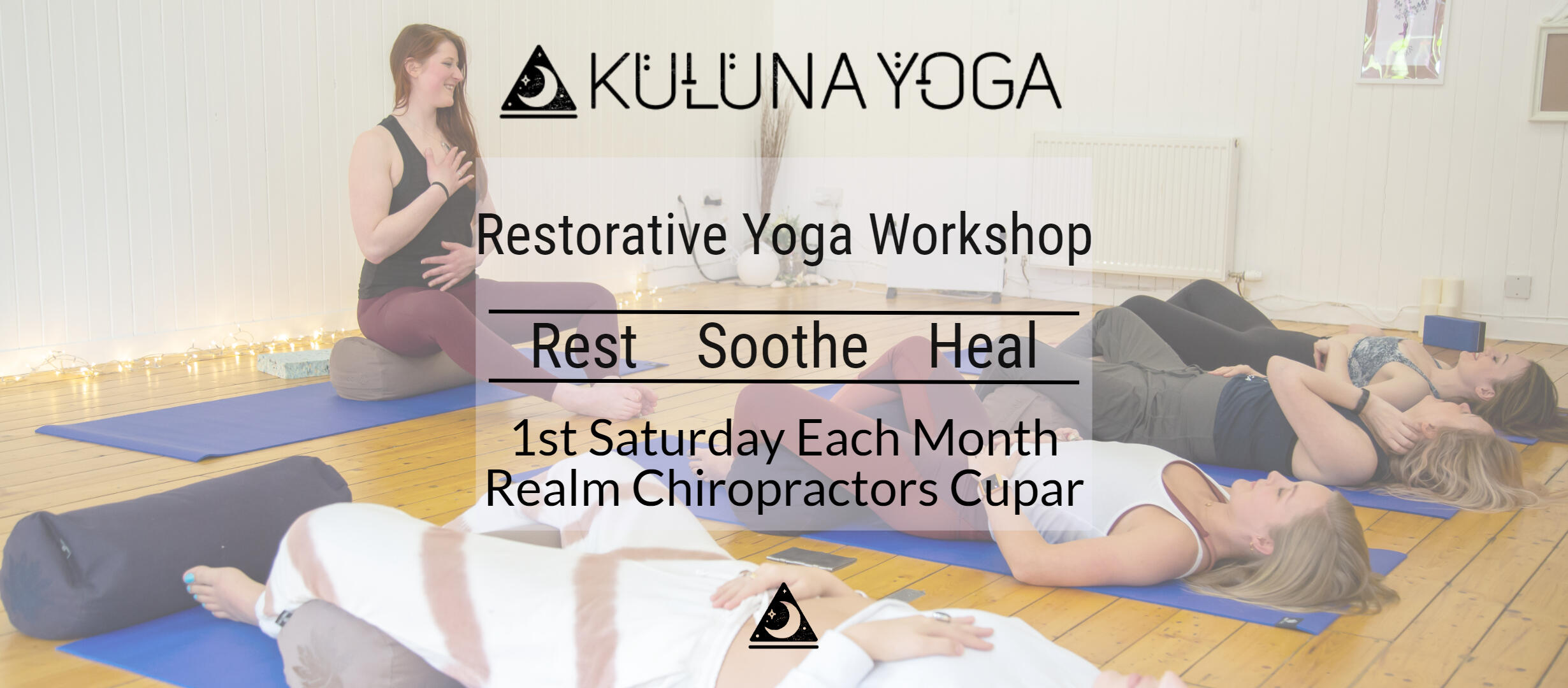 Autumn Equinox Workshop Sunday 26th September 2-4pm
Edinburgh Yoga Room

As the wheel of the year turns slowly and inevitably forward we are faced with the gentle giving way of summer's bounty to Autumn's calming influence.
Whether you are looking forward to the change in seasons with optimism or dread I invite you to join me in this beautiful workshop to celebrate the Autumn Equinox.
If you love summer it's an opportunity to reflect and bid a fond farewell to this generous season. If you are desperate for Autumn it's a beautiful opportunity to welcome this season with open arms.

For all of us the Equinox is a time of perfect balance. A lovely pause point in the year to take stock and look forward in equal measure.
Summer has been particularly sweet this year. With the current changes in the world opening us up to finally enjoying more time with family and friends after so long either alone or in very restrictive bubbles. So, it's natural that some of us could be feeling really trepidatious about turning back into ourselves for the seasons which are traditionally cooler, quieter and more solitary. This workshop will give us a moment to remind ourselves of the balance we need in our lives. To embrace this shift and find enjoyment and solace in our inner wisdom as well as enjoying the abundance of harvest and sharing with loved ones.

In this 2 hour workshop we will embrace the essence of both these seasons, to reflect on the exuberant summer season, enjoying those last bursts of summer energy with a stronger dynamic practice, softening into a slower cooler yin practice to honour the turning inwards and slowing down we naturally feel at this time of year heading into autumn. We will also weave in elements of self reflection, ceremony and share ancient wisdom on the Equinox.
This is the perfect opportunity to celebrate the seasons and kick off the introspection we can enjoy over the darker half of the year.

This workshop is part of an ongoing series of seasonal workshops I conduct through the year but can also be a beautiful stand alone session if it's calling to you.

While the physical practice will be dynamic I will offer plenty of options to make it accessible to multiple levels of experience and fitness. If you have any physical or mental health concerns which you would like to discuss ahead of the session, please do get in touch so we can discuss how best to ensure I am able to create a safe, comfortable and accessible experience for you.

I am so delighted to be offering this workshop in person at The Edinburgh Yoga Room.
Pre booking is required and it is advisable to sign up sooner rather than later.
Investment for this workshop is £25.
You can book on my website or message to discuss other payment options. I have one full price or two half price scholarships available on this workshop for those who are not in the financial position to pay full price. Please get in touch to nominate yourself or a friend.
---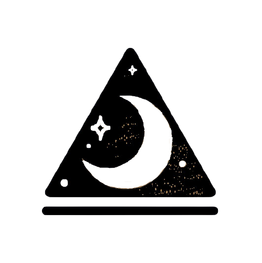 Retreats
Retreats give us an opportunity to break away from daily life and immerse ourselves in the fullness of our practice.
My retreats will always have a strong theme which will run through all the activities of our time together. Just as our yoga practice is not just asana practice retreats with me will always be well rounded, with plenty of discussion, learning, self reflection and other activities woven in along side our asana practice.

I have a strong connection to nature and the seasons and these feature highly in the themes of my retreats.

Retreats require active participation. I hold retreats for small groups, where we form a supportive community co-creating a nurturing space where we can share our practice with like minded individuals.

Details of planned retreats are listed below.
If you would like to discuss a bespoke retreat for a specific group. purpose or event then I would love to hear from you and discuss how I can create your dream retreat!
Upcoming Retreats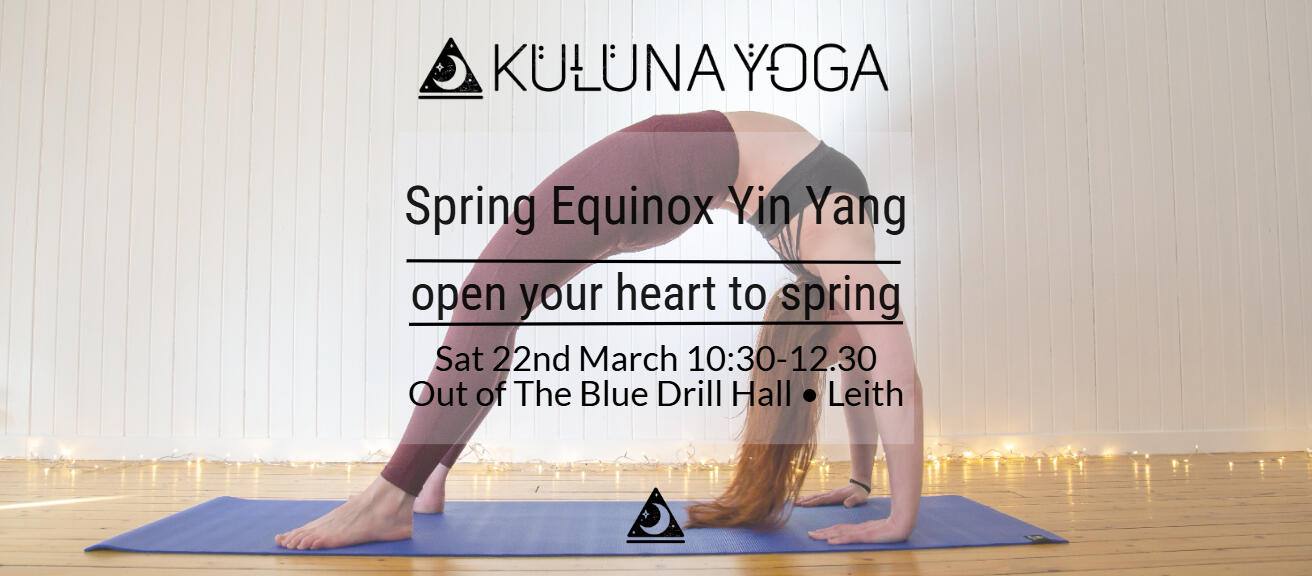 Winter Retreat: Retreat Into The Self January 2022

Following the success of our Wild Retreat this summer and the enthusiasm I am receiving from all of you I am currently planning our next retreat.
Exact details TBC, here is the plan so far. A cosy house somewhere rural with plenty of access to nature for calming walks and contemplation.
A small group of likeminded individuals co-creating a supportive and nurturing environment to delve into self reflection.
Lots of meditation, gentle yoga and cosy vibes.
A moment of Light to look forward to in what is for many of us the hardest month of the year.
Something to fortify you to journey through the rest of winter.
A calming experience where you can give into the introverted winter energies and find a deep and beautiful connection with the self.
After all the relationship you have with yourself is the most important one you will ever have.

If this sounds good to you, please fill in the survey below to let me know which dates are most suitable and register your interest.
People who have filled in the survey will get the opportunity to book a place on the retreat during a limited pre booking period. So don't forget to add your email address!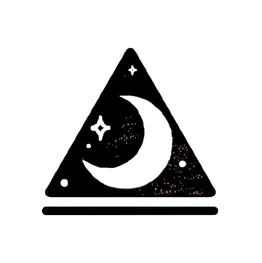 Private Classes & Events
We can organise a bespoke yoga experience for a range of needs. Private and be solo one to ones, or group bookings. Groups can be family, friends or even colleagues you can be in person or online, altogether or each logging in remotely.
Classes can be arranged as a one of, a set block or a regular class. below is a list of classes I am able to offer, but I'm always happy to discuss your needs and come up with something for you.
Prices start from £35 per hour.

Private and One to One Classes
What are private or one to one classes? Well they can be whatever you want them to be, which I know is not very helpful! Some people chose one to one classes because for whatever reasons public classes are not enjoyable or accessible for them. Some people chose to add one-to-one classes into their practice alongside public classes to deepen their practice. If you are an established yogi this can give you some time to deepen areas of your practice that you specifically want to focus on. Or if you are brand new to yoga this can be a time where you are free to ask lots of questions and enjoy a direct feedback loop with your teacher and personal assists.

Corporate Wellness and Sponsorship Classes
Would you like to be able to offer your employees the opportunity for some much needed R and R and do some good in the world too? Then this is perfect for you.
For each Corporate Wellness session you book for your team an outreach session is gifted by you to a group or person who is otherwise unable to access yoga in conjunction with Kuluna Yoga's Pay it forward fund. This sponsorship allows people with socio-economic, ability, or other barriers to also benefit from yoga. Groups who can benefit from this include School groups (especially young adults in low income areas), people with disabilities, community yoga classes, yoga outreach in prisons or for young offenders, single parents groups.
I will work with you at the outset to tailor a class to the needs of your team, this can range from regular movement classes, chair yoga lunchtimes (which can be done at desks), longer sessions such as a whole afternoon or day as part of team building time. We are also able to offer team building days where fun and engaging exercises which improve communication, teamwork and interpersonal awareness van be included as part of the service.
When you sign up for Corporate Wellness I will work with you to match your company to a group so you can feel real ownership over the amazing gift you will be giving as a yoga sponsor.
This program is a beautiful way for companies to incorporate staff wellness care with CSR for their wider communities.

Events
Check out the Workshops page for public events you can join.
I'm also always open to creating bespoke workshops and events or getting involved in collaborations. If there is a workshop you'd love to do but can't find anyone offering it or you have an event on the horizon and would like to incorporate yoga, then get in touch to discuss options.

Special Occasions
I believe there is a type of yoga to suit each body, time or purpose. Some of the big events and milestones in our lives are the times when the lessons of yoga can be of greatest service.

Wedding day yoga is a beautiful way to start your big day. Taking some time to center your mind and prepare calmly for what can be a really physically and emotionally channeling day.

Party yoga, whether its a Zen Do for a low key bride; an acro yoga class for fun loving Stags Dos; adventure yoga for Kids Parties; or you have a milestone you wish to consciously acknowledge a bespoke yoga experience can be a perfect way to add a little more magic to your day.

These offerings are completely bespoke and tailored to your needs. Online and outdoor (in line with current guidlines) options are available at present.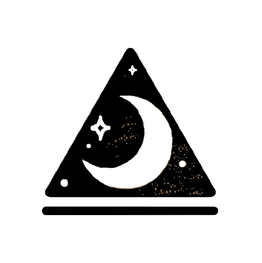 Gift Cards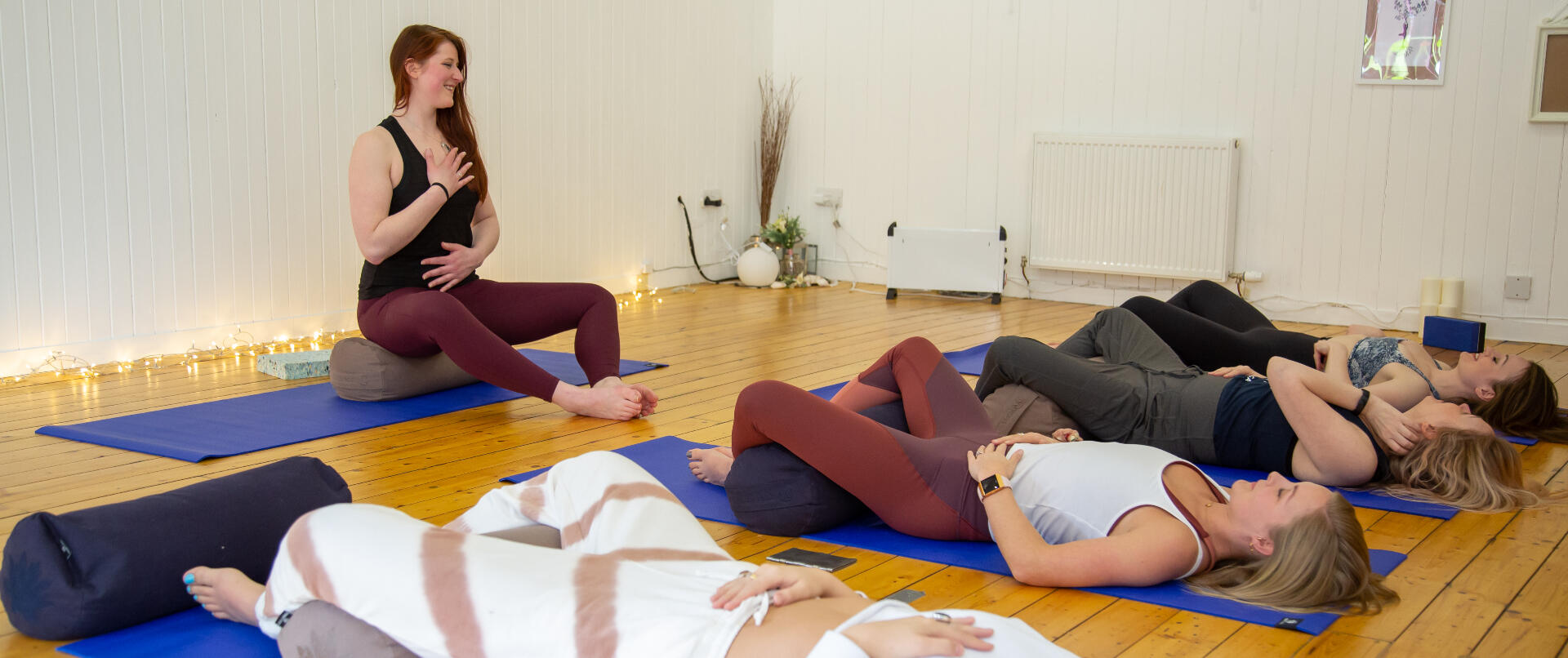 Give the Gift of Yoga

Do you know a yogi who is impossible to buy gifts for?
Prefer to gift experiences than things?
Need to get someone a wee something as a thank you?
Have you considered giving the gift of yoga?
With my gift cards you have the flexibility to gift any of my services, one to one classes, class pass or workshops and more.
Not sure what to get? You can chose and monetary value for the recipient to use as they wish against any of my services even as part or full payment towards retreats!

All gift cards are issued electronically by email to save paper. The Gift Card will be emailed to the address connected with the pay pal account used to purchase. If you would like it sent to another account or would like to pay by a different method please get in touch.
Single Class Pass Gift Card
Five Class Pass Gift Card
Ten Class Pass Gift Card
New Moon Circle Gift Card
Seasonal Workshop Gift Card
You Choose £ Value Gift Card
Click Donate and input the value of gift card you wish to give. Gift card will match the value you input.

Reviews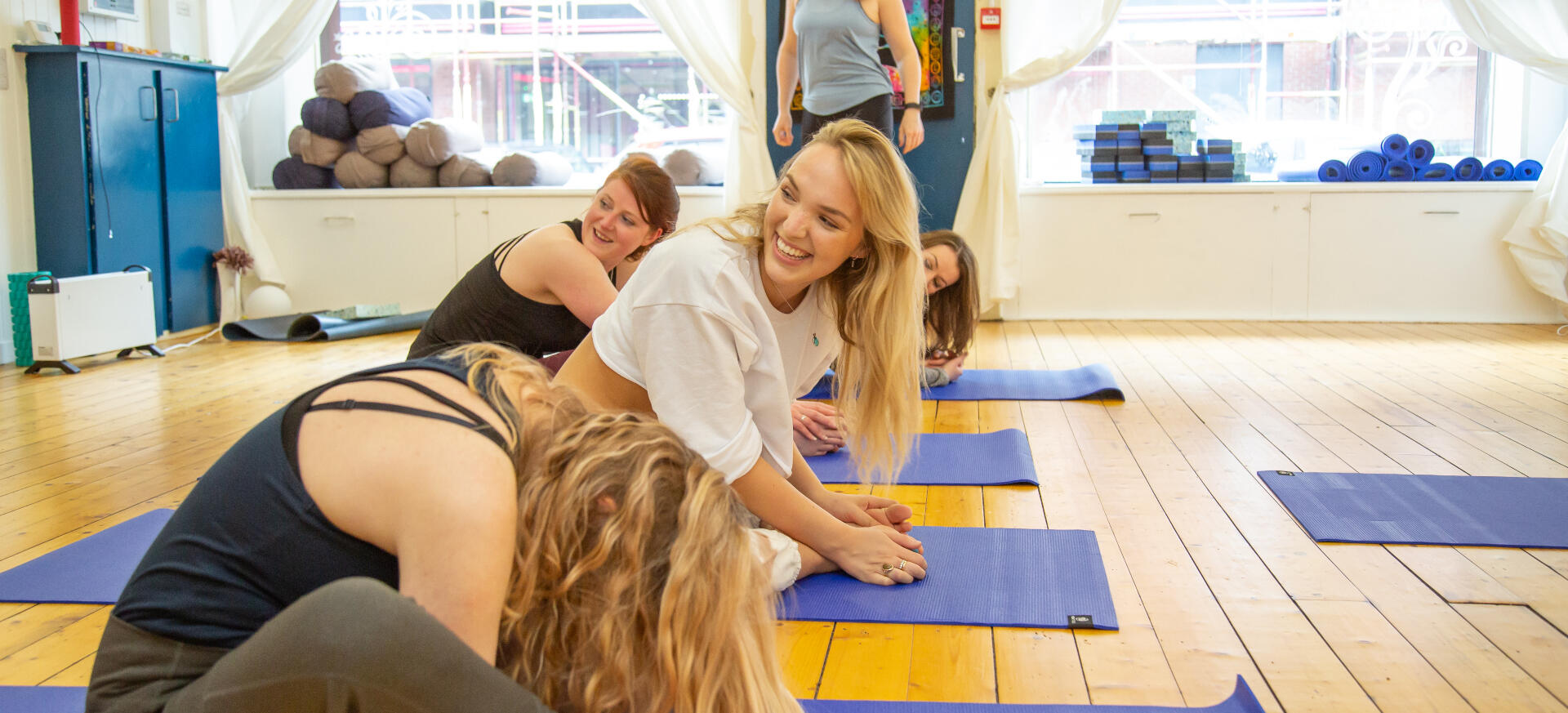 ---
" Thank you so much for today. We all really enjoyed it. I loved getting a stretch through my weary back and shoulders. And I saw how much more Una got out of this week since she was more familiar with the set up. Thank you for taking the time with us. We are going to be practicing all week! "
Rhona- Family Yoga Participant
---
" This week I ventured up on to the local hill Dumyat for an evening Yoga session with my friend the wonderful Romaine. After week of cycling and outdoor adventures the session was just the thing to re-centre, relax and energise all at the same time! I can heartily recommend Kuluna Yoga, thanks Romaine "
Colin
---
" Such a thoughtful, restorative and meditative workshop. It was my first one with Kuluna and I felt so welcomed. I can't wait to join another again soon! "
Emilee - Online Workshop Participant
---
" Romaine is a wonderful teacher. She brings a calm and supportive atmosphere with her voice to online class and gives you the power to make your adjustments and move through poses with control. I miss real classes but this is almost as good as seeing her in person 😍🥰."
Amy
---
"Romaine created a private class for the morning of my wedding day, and other than actually getting married it was the best thing I did that day. Her carefully planned class gave me a gentle start to the day and kept me calm – even the registrar commented on how relaxed I was! It allowed me and my bridesmaids a chance to feel zen before the chaos of getting ready. She guided us through a lovely routine that woke my body up without pushing me too far so I felt at my best on my big day.

I would thoroughly recommend Romaine as a yoga instructor, it is clear she has so much passion and knowledge for yoga and can give adaptions to suit.Her classes are well thought through and have a good pace, and she describes clearly exactly what you should be doing (none of that awkward trying to peek at the instructor while upside down and twisted in a knot!). I felt comfortable discussing my disability with her before class and felt safe that she had considered this in the class and gave me appropriate modifications where necessary, without me feeling unwelcome or a problem. Thank you for a lovely experience!"
Bethany
Leave a Review

Your reviews mean so much to me. Whether its a review you leave here or on my social media which helps other yogis know if I'm the right teacher for them. Or just a bit of personal feedback and requests helping me tailor our time together to further improve my offerings for you.
I always appreciate your candor and your kind words fill me with warmth.

You can send me a review using the box below. Or follow the Facebook link to recommend me there. Doing this is extra helpful if you are able as recommendations on Facebook help to tell the platform to share my posts and events. The constant struggle with algorithms affects yoga teachers too.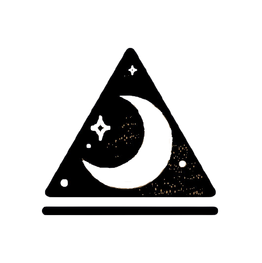 Contact Us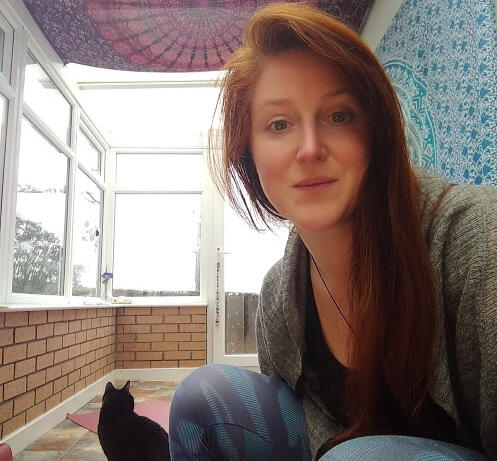 I love to hear from you!
If you have any questions or want to get in touch about bookings, collaborations or bespoke offerings please feel free to use the box below, email or, follow through to the social media links to slide into my DMs.

Follow on social media to keep up with me.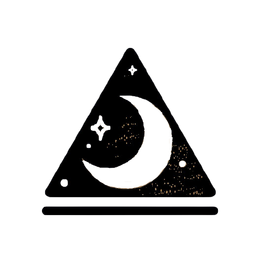 Pay It Forward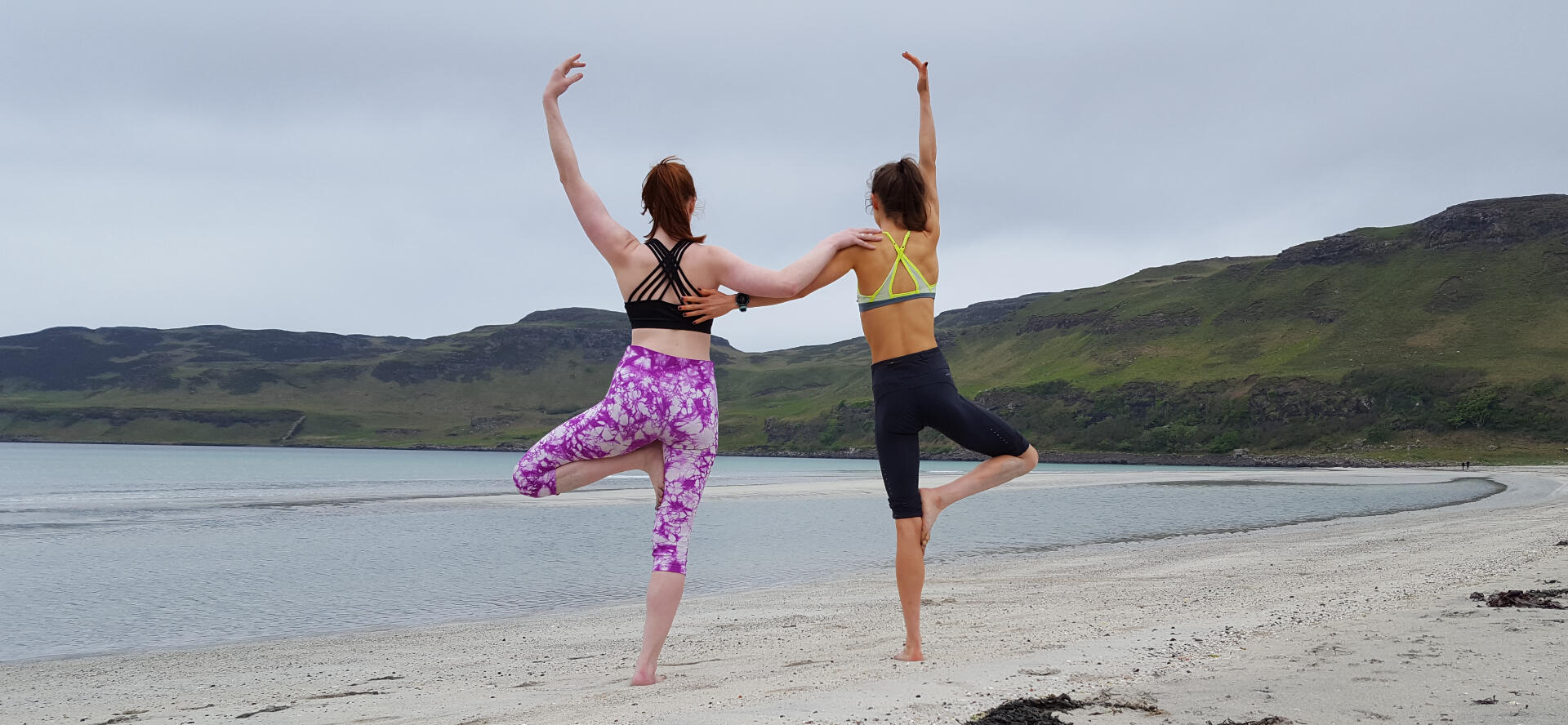 About the Fund
Like many yoga teachers it has never sat right with me that access to good quality yoga classes is blocked for many people due to the high cost of yoga.
While yoga teachers are skilled professionals and largely self employed we deserve to be paid for our work, but this should not be at the expense of less privileged people missing out.
Financial barriers disproportionately hit minority groups: people of colour, people with disabilities, people from low socio economic backgrounds and many more.

Excluding these people does not sit with the philosophies of yoga or my own morals.
I have created the Kuluna Yoga Pay It Forward Fund to help break down these barriers.
For all of my teaching offerings I offer a certain number of discounted or free scholarships. I hope in time to be able to add fully free outreach classes to people who need them through this fund.
The pay it forward fund helps to cover the costs of scholarship places.

How To Pay It Forward
There are several ways to contribute to the Pay It Forward Fund. All new moon workshops are charged on a pay what you can basis. Half the proceeds from each of these workshops goes to the pay it forward fund.

Corporate or other privately organised classes and workshops have the option to sign up for our Wellness and Sponsorship program. For each session you book through this program you donate an equal session to an outreach group. We can work together to choose an outreach group which matches with your values.

You can donate to the Pay it Forward fund at any time on my website. You chose the amount, every little helps. This will always be accounted for and kept aside to pay for scholarship places or outreach classes.

How To Access The Fund
I offer full and partial scholarships for most sessions.
If you would struggle to afford a session you are interested in you can contact me directly or even nominate a friend. We will discuss what (if anything) you are able to pay, even if it's only a little this helps and means the fund can help more people.

Over time I hope to offer outreach classes, specifically for disadvantaged communities. If you know of any communities who may benefit from this please send me some information about them in via the comments page or email, [email protected]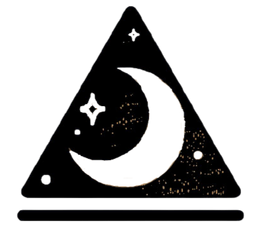 ---